Ghana:
Stephen & Mercy Aputara and Johnson & Lydia Asare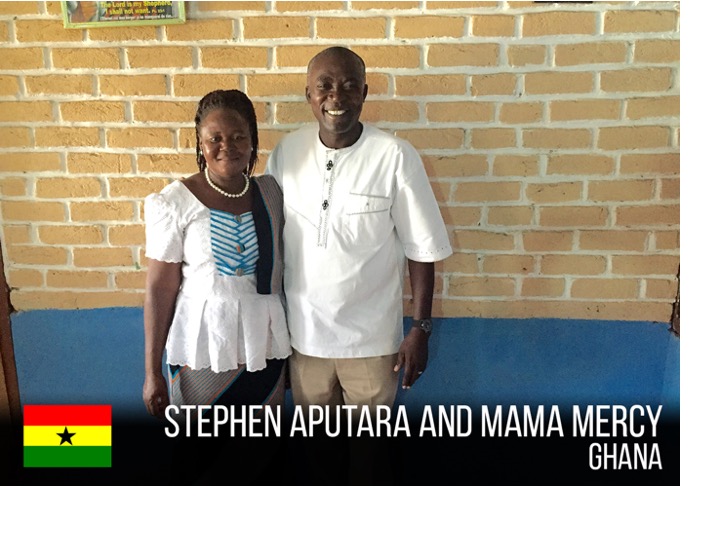 Steven and Mercy Aputara are native Ghanaians who have a wide ranging ministry located primarily in northern Ghana near the border with Burkina Faso. This area is emerging as being strategic in seeking to stem the tide of Islam coming from northern Africa down the continent. Rev. Aputara has an important ministry fully engaged in reaching and discipling the people of that area for Christ. He is part of the Bible Church of Africa (BCA) and until recently was the President of that church.
Johnson and Lydia Asare minister to a primarily Muslim area around Tamale; Ghana through their organization Markaz al Bishara (Center for Good News) which has been in operation since the mid-1980s. They are native Ghanaians introduced to BRBC by Don and Phoebe Darling; and BRBC began supporting them in 2001.
Johnson is a pastor; evangelist; missionary entrepreneur; and visionary leader. Markaz al Bishara focuses on leadership development; evangelism and church planting; caring for converts; micro-enterprise development; education; children's ministry; basic life necessities; and most importantly; the Gospel.