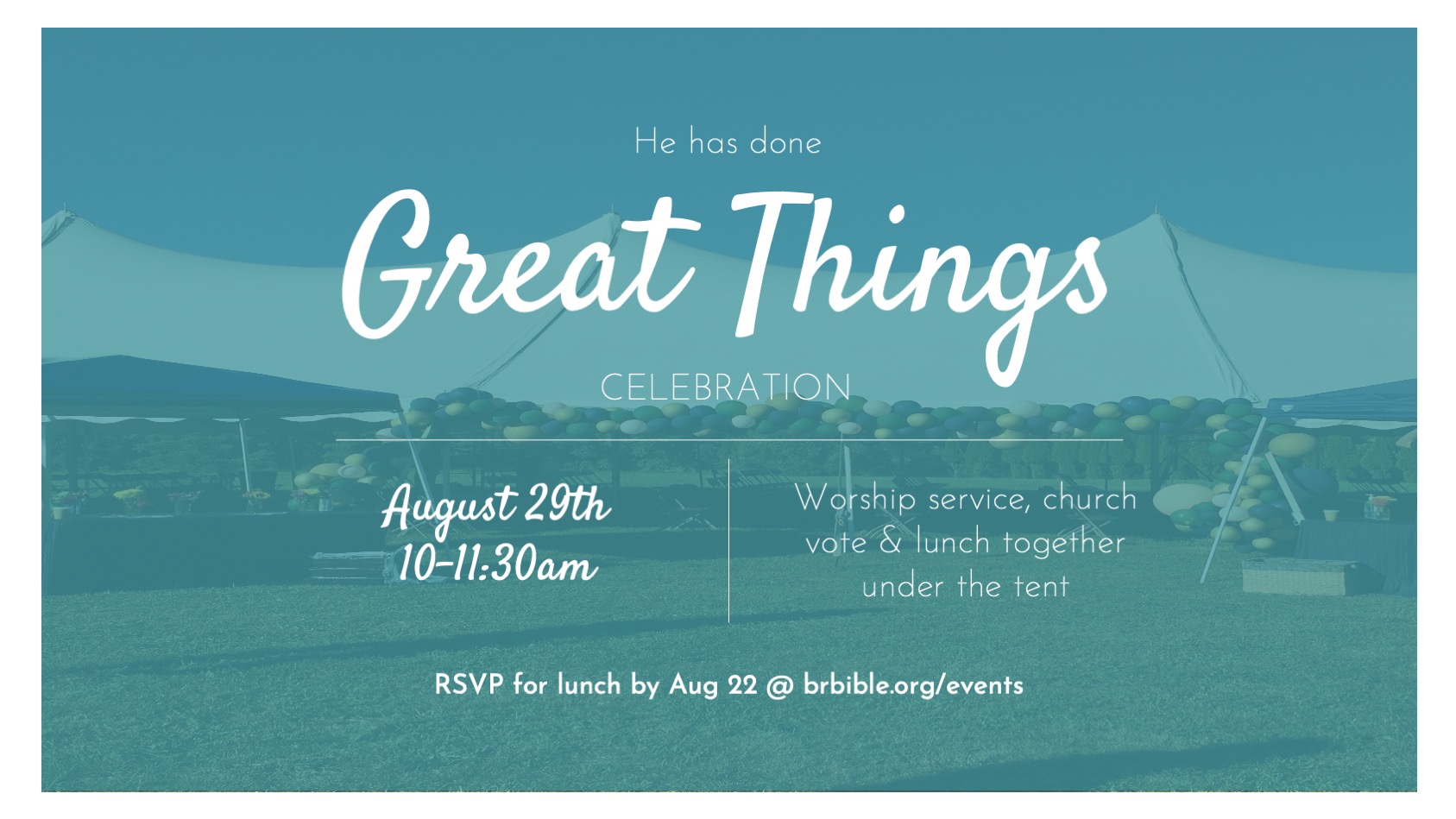 Great Things 2021 – August 29, 2021
Worship Service | Church Vote | Lunch together
Outdoors under the tent
RSVP for lunch here – you can still rsvp!
Join us for our annual celebration together as a church family, recapping the last ministry year and resetting our focus together for the new ministry year. This is also where those who are BRBC members vote on our church business (leadership recommendations and budget proposals).
We'll have the worship service and church vote (10-11:30am) under the tent and then enjoy lunch together. (11:30am-1:00pm-ish). RSVP by clicking here.
* If you are available and willing to volunteer at this service (setup, ushering, etc) please let Brittany know.
You are invited!