Bolivia:
Joe & Denise Holman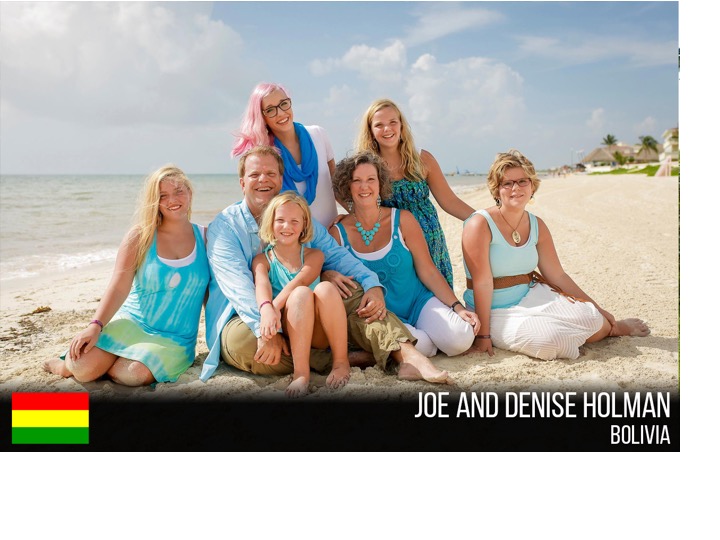 Joe pastored BRBC from 2000 to 2006 until the Lord called him and Denise to the mission field. They grew up in Texas and pastored a church in Colorado before coming to BRBC.
Their initial goal was to mentor and train pastors and Bolivian leaders; but they have branched out into many different local ministry activities. Joe and Denise are genuine "missionary entrepreneurs" and have a special talent for teaching and mentoring; both critical needs in South America.
They minister in Cochabamba; Bolivia; the third largest city in Bolivia and located in the central part of the country. Bolivia has recently experienced political turmoil with a number of states threatening secession.
The Holmans arrived in Bolivia in 2007 and plan for 3 terms ending in 2021.
They are sponsored by Ripe for the Harvest; the Holmans receive roughly one-third of their total support from BRBC. You can find out more at http://www.ripeforharvest.org/about-joe-holman