Persecuted Christians
Smyrna Ministries & National Missionaries in Persecuted Contexts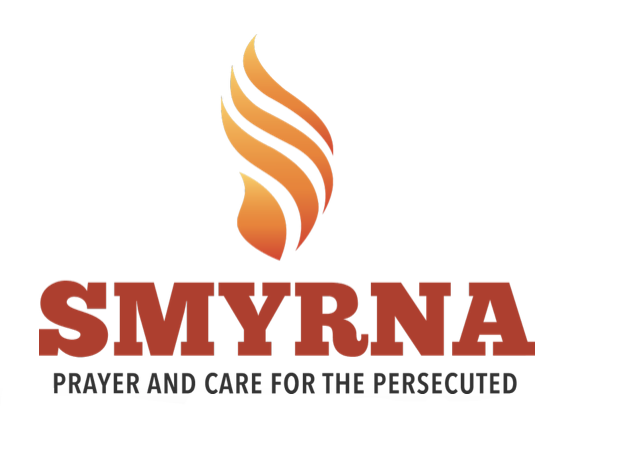 Smyrna Ministries International is an organization dedicated to praying for and financially assisting persecuted Christians in the Muslim context throughout the world. Smyrna partners with Christian ministries in nearly 20 countries throughout the Muslim world.
The passion of Smyrna Ministries is to 1) provide tools that will help you prayerfully intercede for Christians who are being persecuted under Islam; and 2) serve the persecuted Church by providing our international partners with the materials and funds they need to minister effectively.
Find out more at http://smyrnaministries.org
BRBC is privileged to be connected with a number of national missionaries through Smyrna Ministries. We currently support pastors in Nigeria and Syria and are blessed to be a partner with their ministries to local believers, widows & orphans, and refugees, among many other areas. We partner financially, in prayer, and in one-to-one communication. The faith of these extraordinary brothers and sisters has tangibly blessed us and helps to build up our faith.
Pastor Saint
Pastor Saint's ministry has grown to thirty-three local churches throughout Nigeria.  Pastor Saint and his denomination pastors lead with a large emphasis on evangelism and church planting.  Pastor Saint is also a supported missionary of Blue Ridge Bible Church.
One of the most interesting methods of evangelism used by his ministry is it's bus ministry.  It has an agreement with a major bus company in Nigeria to allow their evangelists to ride the buses between cities in Nigeria where they preach and lead hymn singing among the people who are traveling.
Christians living in Nigeria suffer serious persecution at the hand of Islamists.  Boko Haram, an Islamist terror group prevalent in northern Nigeria, frequently attacks Christian villages burning homes, killing males, and kidnapping females.  Boko Haram also instigates attacks by Fulani Muslim herdsmen on Christian farmers in northern and central Nigeria to kill or drive Christians away from their farms so that the Fulani can use their land for their animals.
Pastor Saint's ministry  lost eight evangelists to martyrdom in a bus burning incident at the hand of Boko Haram in 2013 leaving behind seven widows and twenty-five children.  In 2018, his ministry lost eleven men and five boys to martyrdom again by Boko Haram when their village was attacked in the wee hours of the morning.  Homes were set on fire, and men and boys were shot and hacked to death with machetes as they ran out of their homes in the middle of the night.  Eleven widows and thirty-six children were left without husbands and fathers in this attack.  Pastor Saint himself has survived two attempts on his life by Islamic terrorists.
Blue Ridge Bible Church and Smyrna Ministries International partnered in helping the first group of the families of the martyrs, and Blue Ridge individuals and families have assisted the families of the martyrs in the second case.  Smyrna Ministries provides funding for food, clothing, safe housing, and education for the families of the martyrs until they can get back on their feet.
As for the first set of eight widows, they are now fully resettled.  Three are now seamstresses that sew female dresses.  Two of them are in the catering business of frying buns, Cowpea cakes called Akara and fried corn balls.  Pastor Saint prays that one day a member of BRBC will travel there and taste some of these delicacies because BRBC and Smyrna Ministries gave these widows and their children their lives back.  Another sells vegetable leaves and okra in the market and one is engaged as a house helper and nanny to a couple that came back from overseas.  The youngest of them was married and we to a village to stay with her husband.