Our
Staff 
JACK GILL | Senior Pastor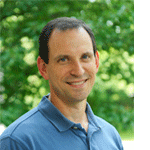 Pastor Jack Gill grew up in north Texas and was raised in a wonderful Christian family. After graduating from college, he married his sweetheart Karen and they began the adventure of military life. Jack served as a Naval Aviator, later transitioning to become a pilot for United Airlines. Upon moving and being based at Dulles Airport, he and his family promptly joined Blue Ridge Bible Church to serve the Lord through various ministry opportunities here. In 2003 the Lord began to prompt him to enter into the ministry as an associate pastor for our church. This began his journey from the cockpit to the pulpit! He later became our senior pastor in 2007.
Pastor Jack considers the legacy of a strong Christian heritage as one of the greatest blessings of his life. Having accepted Christ at a young age, he grew in his faith through the discipling he received from others in his family, but also from godly servants in the local church. Having experienced first-hand the impact of a church that is based upon the Word of God, Jack maintains an unwavering confidence in God's desire and ability to use the church to cultivate gospel-changed lives.
Jack is a graduate of Dallas Theological Seminary. He and Karen live in Round Hill and have three adult children, two sons and one daughter.
REGINA GOSSAGE | Children's Ministry Director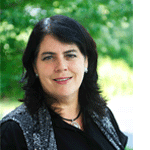 Children's Ministry Director Regina Gossage has been a member of Blue Ridge Bible Church since 2006, and the Children's Ministry Director since 2012. She attended New Orleans Baptist Seminary after college where she worked on a Masters in Christian Education. After seminary she served on a church staff in Florida where she met her husband Tom. They have been married for 22 years and have 9 children. They feel blessed to work together on staff at Blue Ridge.
HILARY THOMAS | Web Applications Administrator
Web A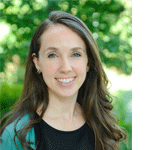 pplications Administrator Hilary Thomas and her husband, Adam, have been a part of Blue Ridge since 2015. Hilary has a Master's in Education with a focus on Instructional Technology from Virginia Tech, which she was able to work on while moving around with her husband's career in the Marine Corps. God's plan and timing led to a career switch and relocation to Loudoun County. As a military wife she had opportunities to build technology and web design skills both in employed work and volunteer positions. Hilary and Adam have been married for 14 years and have two young boys. She is happy to serve the church while also staying home with her sons.
TOM GOSSAGE | Worship Pastor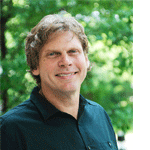 Worship Pastor Tom Gossage is a Florida native who loves God, ministry, music, auto painting, fishing, dirt bikes and Snoopy, but most of all enjoys being a dad and husband to nine children and his wife, Regina.
Tom was a music education and jazz performance major at the University of South Florida where he learned to compose, direct and perform music of many genres and on many instruments. In addition to leading worship at Blue Ridge Bible Church, he enjoys recording and performing with his family in the band "Ages."
DAVID PARKER | Youth Pastor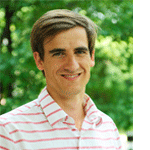 Youth Pastor David Parker grew up going to Blue Ridge Bible Church. He remained engaged in youth ministry after his own high school graduation by discipling students and teaching Sunday School. In 2013, David and his wife Breana began leading the Middle School youth group together, and in 2015 David began leading the High School group. In June of 2016, God orchestrated circumstances so that David could be brought on as the full-time BRBC youth pastor, where he now oversees both Middle School and High School youth programs.
David was ordained by BRBC after graduating with Masters in Christian Leadership from Dallas Theological seminary. Prior to vocational ministry David worked for various government contracting firms in the DC area doing market research and business development.
He and Breana have been married since 2013 and live in Purcellville. They have three kids: Lavender, Boaz, and Caden.
Brittany Paist | Operations + Engagement Manager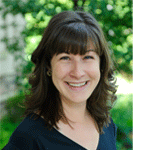 Brittany considers it a joy to be a part of the BRBC church family and a privilege to use her skills and experience in project coordination, communication, and relationship building to serve the church and community. Her role incorporates both support for the body of believers at BRBC and outreach to our local community of Western Loudoun.
Brittany loves the small-town vibe of Purcellville and has enjoyed making the community her own since 2005. She has been a member of BRBC since 2006. God used two short-term missions trips to Belize, Central America, and volunteering with Tree of Life Ministries in Purcellville to grow in her a love for walking alongside those in need.
Brittany received her BA in International Politics & Policy from Patrick Henry College and previously worked as Global Outreach Coordinator at HSLDA. A lover of travel, good food, and new experiences, she's enjoyed the opportunity to travel on a number of occasions including an internship in Denmark, a visit to East Africa, and work trips to Berlin, Germany and Rio de Janeiro, Brazil to coordinate conferences. A highlight trip for her was time spent serving with the Holman family, BRBC-supported missionaries, in Bolivia, South America. 
DEBBIE STEVENSON | Administrator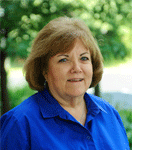 Church Administrator Debbie Stevenson has been on staff at Blue Ridge since 1994 and has been the full-time Church Administrator since 2000. She brings a fun attitude and a quick smile, as well as a myriad of marketplace leadership skills. She was on staff at Grace Community Church in Panorama City, California before moving to Virginia to work for Christian Legal Society. She also brings planning and organizational skills from her work on a political campaign and her own meeting and wedding planning business, and uses those tools now to keep Blue Ridge working smoothly behind the scenes.
ROZ CUSTARD | Accountant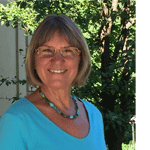 Accountant Roz Custard has been on staff since 2016. Roz graduated with a B.A. in Biology from Kalamazoo College and a M.S. in Biochemistry from University of Maryland. She worked for 28 years in various labs in the D.C. area including NCI, Ft. Detrick, Life Technologies, ATCC, and Fairfax County Health Department. She likes data and precision, so handling the finances for Blue Ridge is fun! She and her husband Bob moved to Lovettsville when he retired in 2014. She has three children and 5 grandchildren. Roz loves being a grandma and tries to spend as much time as she can with her precious grandchildren. Other hobbies include clogging, walking and enjoying my doggie, Scout, nutrition and alternative health, Bible study, reading, tennis, hiking, gardening, bicycling, traveling.