Mexico:
Mike & Pam Richardson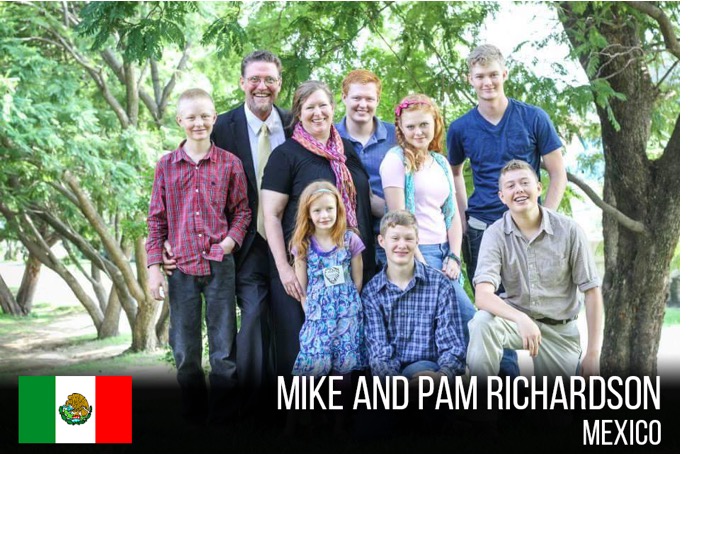 The Richardsons are long-time BRBC-supported missionaries.
Mike pastors a local church; La Iglesia de Baratillo; as part of a mission effort under the auspices of Vida Nueva Ministries. The ministry is diverse and includes discipleship of their local church body; homeschool seminars; and publishing a Spanish language homeschooling magazine.
The Richardsons were called to Mexico in 1994 and BRBC began supporting them shortly thereafter. Their passion is to evangelize and disciple in Spanish-speaking countries.
They live in Arteaga; a very rural and rustic mountainous area of Mexico. It is a few hours drive from McAllen; TX; where they get their mail.
If you would like to support Mike and Pam separately from BRBC's regular budgeted giving; you may donate online at Vida Nueva Ministries