Zimbabwe:
Dan & Julie Stephens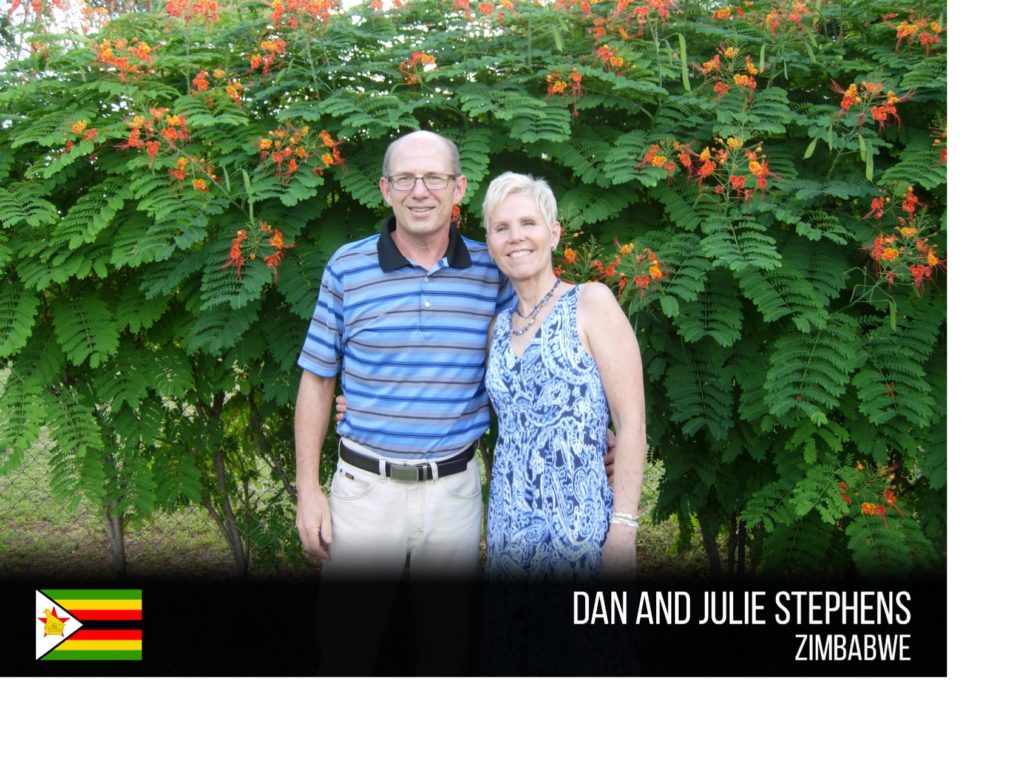 Dan is a physician and has ministered in Zimbabwe his entire life as the son of missionaries who have continued in ministry there until recently. Dan and Julie are related to BRBC members Steve and Patti Gregory; and also to former BRBC members Brian and Susie Stephens.
Dan and Julie work through the Evangelical Alliance Mission (TEAM) at Karanda Hospital; where AIDS and other diseases are an overwhelming task for their small staff. They oversee a nurses training program while participating with other area missionaries in various evangelistic outreach projects.
Karanda Hospital is in Norther Zimbabwe; about 125 miles from the capital city of Harare. The hospital website describes its work in the following way:
"Karanda Mission Hospital was established in 1961 to meet the needs of mission stations in the Zambezi River valley which were established as churches and then; as the abundant health care challenges were seen; small dispensaries/clinics were developed along with churches and finally schools. To help the clinics; the hospital was built. Karanda is in a remote area of Northern Zimbabwe nearest to Mount Darwin. Its location is approximately 124 miles from Harare; the Capital of Zimbabwe.
"The mission complex has a 3 year nurse training school for around 55 students; a 1 year midwifery program; and a primary school offering grades 1-7 for children of the hospital staff. The hospital also offers a Home Based care program that ministers to the needs of widows; orphans and those with HIV. It works with the Evangelical church; a non-denominational church; very similar in doctrine to the Evangelical Free church in the United States. We have 5 chaplains who help to meet the spiritual needs of the patients through daily ward devotions; evangelization; and counseling for grief when a patient dies or for end of life issues for those with terminal diseases. We take our evangelistic mission very seriously.
"The hospital is licensed for 150 beds and on an average work day we perform between 15-30 surgeries and sees 200-300 outpatients. The facility is known for the large number of surgical cases it handles as well as treating HIV/AIDS; TB; obstetrics; and hydrocephalus. We did 4500 cases last year with two full time surgeons (a General surgeon and an OBGYN) ; and a little help from some visitors. Besides a general surgeon; and an OBGYN we also have had a Physician'Äôs assistant and a General practitioner ( a national). During parts of the year we have 2 interns from the University of Zimbabwe and medical volunteers from overseas. Our patient population is drawn from the entire country as people seek affordable; reliable; compassionate healthcare."
Karanda Mission Hospital's website is: http://www.karanda.org/. If you would like to support Dan and Julie separately from BRBC's regular monthly support; you may give online at Dan and Julie with TEAM