---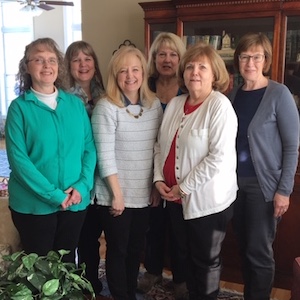 Close
WOMEN'S MINISTRY
ONGOING
MISSION:
As a Women's Ministry we desire to be on mission and to see the women of Blue Ridge cultivating gospel-changed lives by communicating Christ in every aspect of their lives, building fellow believers in the knowledge and grace of God, and being sent as God's servants into the world to spread the love of Christ.
To find out more or for questions about women's ministry, contact Jan Murphy:
EVENTS:
In order to assist women in their growth in these areas, the Women's Ministry plans several events throughout the year. Whether it's at our annual women's retreat, a semester Bible study, our Christmas brunch, or the quarterly Coffee and Conversation group, there are many opportunities to connect for growth and in fellowship with other women.