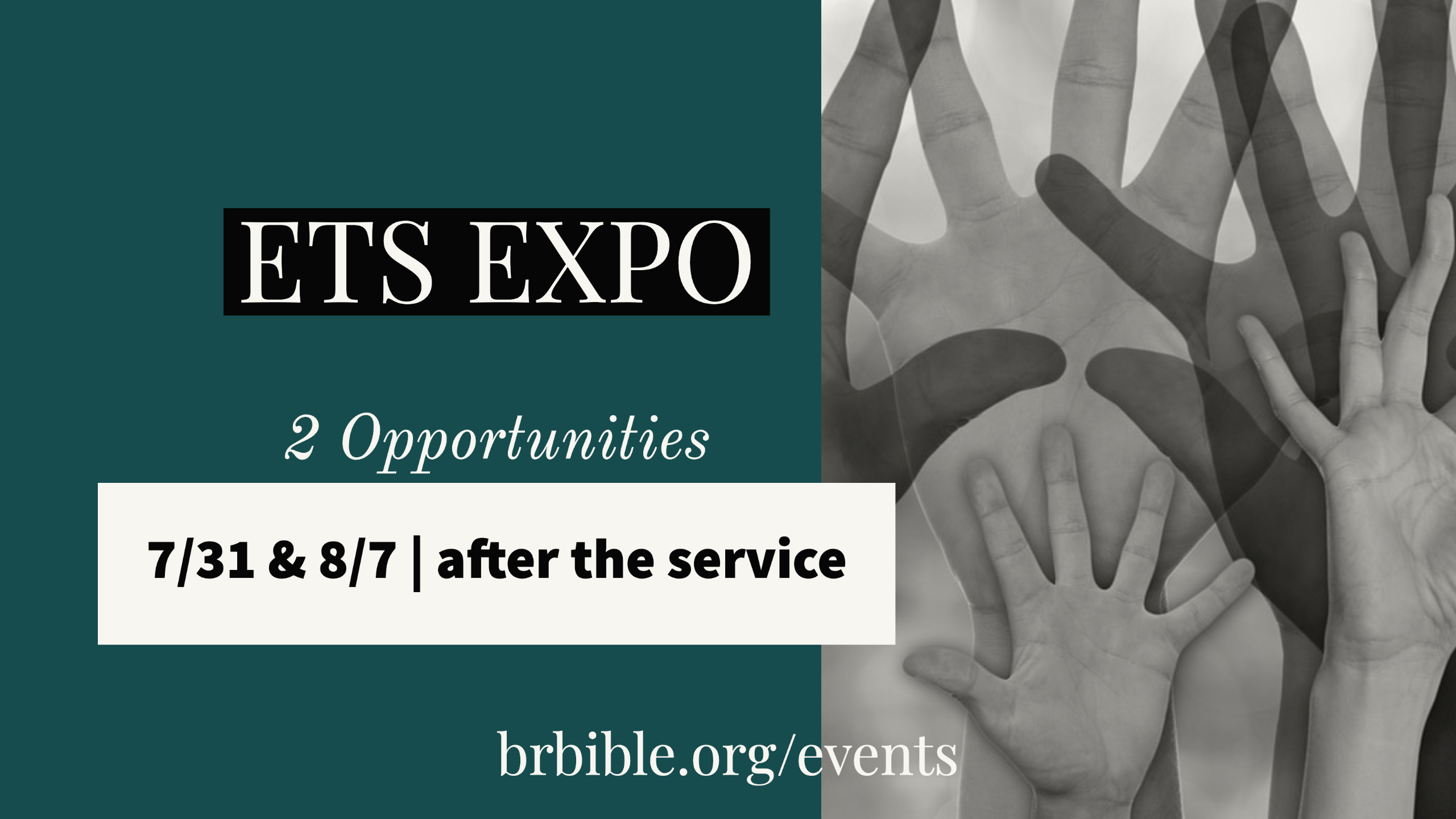 ETS Ministry Expo
ETS Ministry Expo – Jul 31 & Aug 7

Our ministry expo is designed to allow you to find your place, or continue, to serve here at BRBC! You have two identical opportunities in case you're on vacation one of these Sundays. Immediately following the service on 7/31 or 8/7, booths for all 13 ministries below will be available so you can gather details, learn where you can serve, and connect with the ministry leader. 
The ultimate goal of the Expo is to serve in a ministry and to be effectively trained for ministry. Good news! ETS Training is happening the two weeks immediately after the Expo—so after you check out the booths, be sure to sign up on the app or at brbible.org/events for ETS Training on Aug 14 and/or 21. (Ministries marked with an asterisk below require participation at ETS Training for all new or returning volunteers.)

Life Groups (leaders participate in training*)
Children's ministry* 
Youth ministry*
Awana*
Worship Arts*
Sunday Hospitality: Coffee bar team*
Sunday Hospitality: Kids Checkin team*
Sunday Hospitality: Security team*
Sunday Hospitality: Welcome Team*
Women's ministry
Men's ministry
Community Care Team
World Missions committee
Ready to volunteer? Sign up for ETS training HERE.