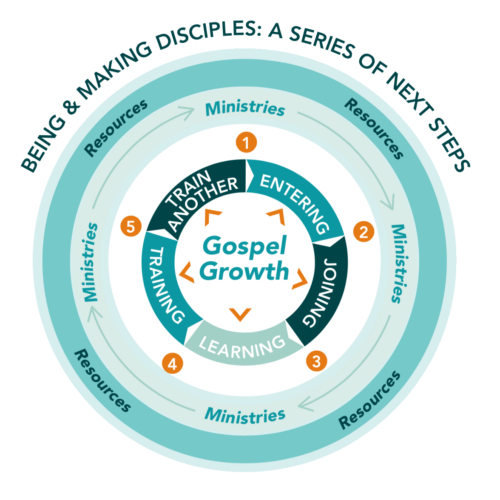 What's your next step on the pathway to discipleship?
We know that each of us is on a journey with Jesus. At BRBC, we see being and making disciples of Jesus as a continuing series of "next steps."
Wondering what your next step might be?
For those newer to BRBC, come join us at one of our monthly Intros and learn more. Hosted by Chris & Melissa Rogan, Intro is the third Sunday of every month. Come and discover- 
Why we're here

Ways to get plugged in

Learn about Next Steps at BRBC

& allow us to answer any questions you have!
A disciple is one who 
Loves and follows Jesus as Lord despite the cost;

Sits under His teaching, learning God's character and to do what He commands;

Is a witness of His power and resurrection;

Is being trained for and participates in the carrying out of His mission; and

Sees his or her weaknesses, is quick to confess sin and return to the work to which God has called us.
Luke 9:23; Titus 2:1-6; 2 Timothy 2:2
Questions about Next Steps?
Let us know if you have any questions about our next steps, or fill out our next steps card