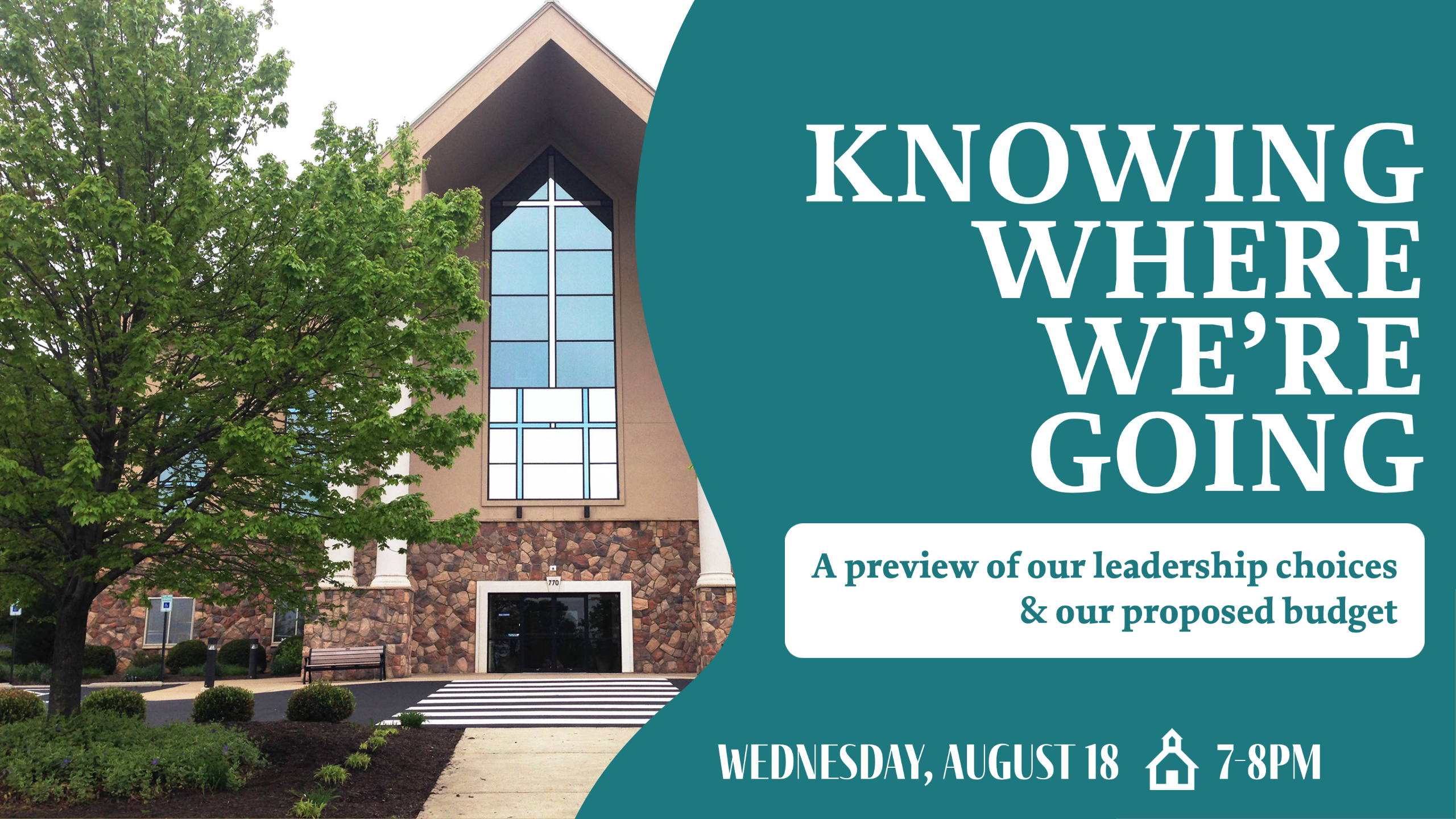 Knowing Where We're Going: A Preview
Knowing Where We're Going: A preview of our leadership choices & our proposed budget
Wednesday, Aug 18 | 7:00-8:00pm
Will you please take a few moments to review leadership recommendations and budget?
Leadership recommendations & bios here
Have a question? Submit it ahead of time here.
This is our annual opportunity for you to come ask questions and come get info about our church business, ahead of the vote at our Great Things celebration. Come with any questions about the proposed FY22 church budget and the elders' recommendations for deacons and elders.
Also – enjoy being together and being encouraged by what will be shared! Come hear the testimonies of those newly being recommended for leadership.