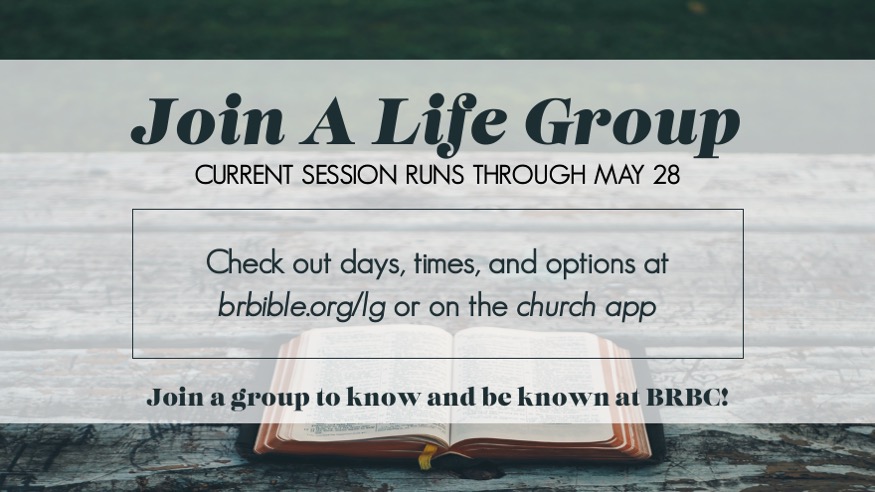 Life Groups – Current Session Thru May 28
10-week sessions run fall, winter, and spring. More info is available by searching for a life group in Blue Ridge Connect or on the church app.  
LOCATIONS & TIMES – Current session (thru May 28)
PURCELLVILLE: Sundays @ 4pm*
PHILOMONT: Tuesdays @ 7pm*
PURCELLVILLE (Young Adults): Tuesdays @ 7:00pm
PHILOMONT: Tuesdays @ 7pm*
BERRYVILLE: Tuesdays @ 7pm*
HAMILTON: Wednesdays @ 7pm
PURCELLVILLE: Wednesdays @ 6:30pm*
PHILOMONT: Thursdays @ 7pm
* Group provides childcare
Contact Bill Parker or the Church office for more information & to get connected!