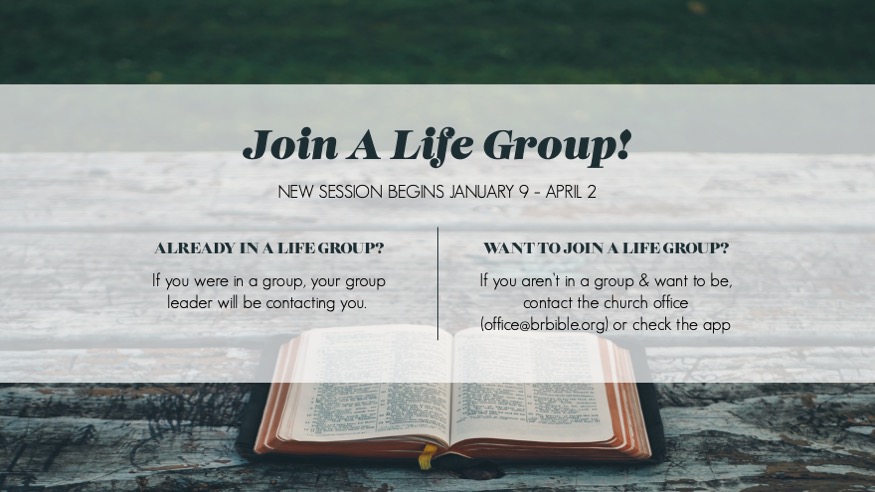 Life Groups
We value the fellowship of believers, characterized by a vibrant, authentic Christ-centered fellowship, gladly sharing our time, possessions, hearts, and lives with one another. 
What is a Life Group? A Life Group is a place where you can BE KNOWN. Christian growth is a team sport, not a solitaire game. It begins by getting out of isolation.
For locations and more information visit brbible.org/lg or check the church app.
Questions? Contact Bill Parker