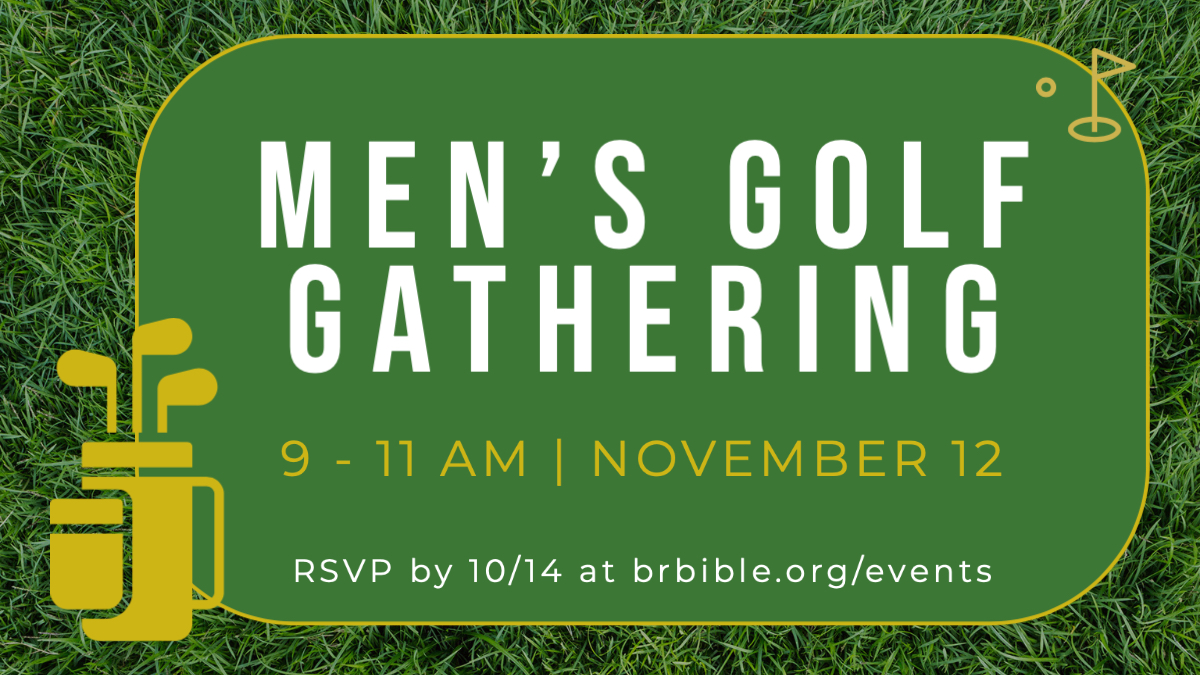 Men's Golf Gathering – November 12, 2022
*** Note date/time change, updated below!
Join your fellow BRBC men for some golf on Saturday/November 12! All men invited (age 16+). Contact Chuck Graves to signup ().
When: 9:00-11:00am, Nov 12 at the Dulles Golf Center
Where: 21593 Jesse Court, Sterling, VA 20166
Details: No need to stay the entire time, come and go as you need to.
Cost is $9-20 for various # of practice balls. Chuck will run beginner clinics and one-on-one assistance for those that want some instruction.