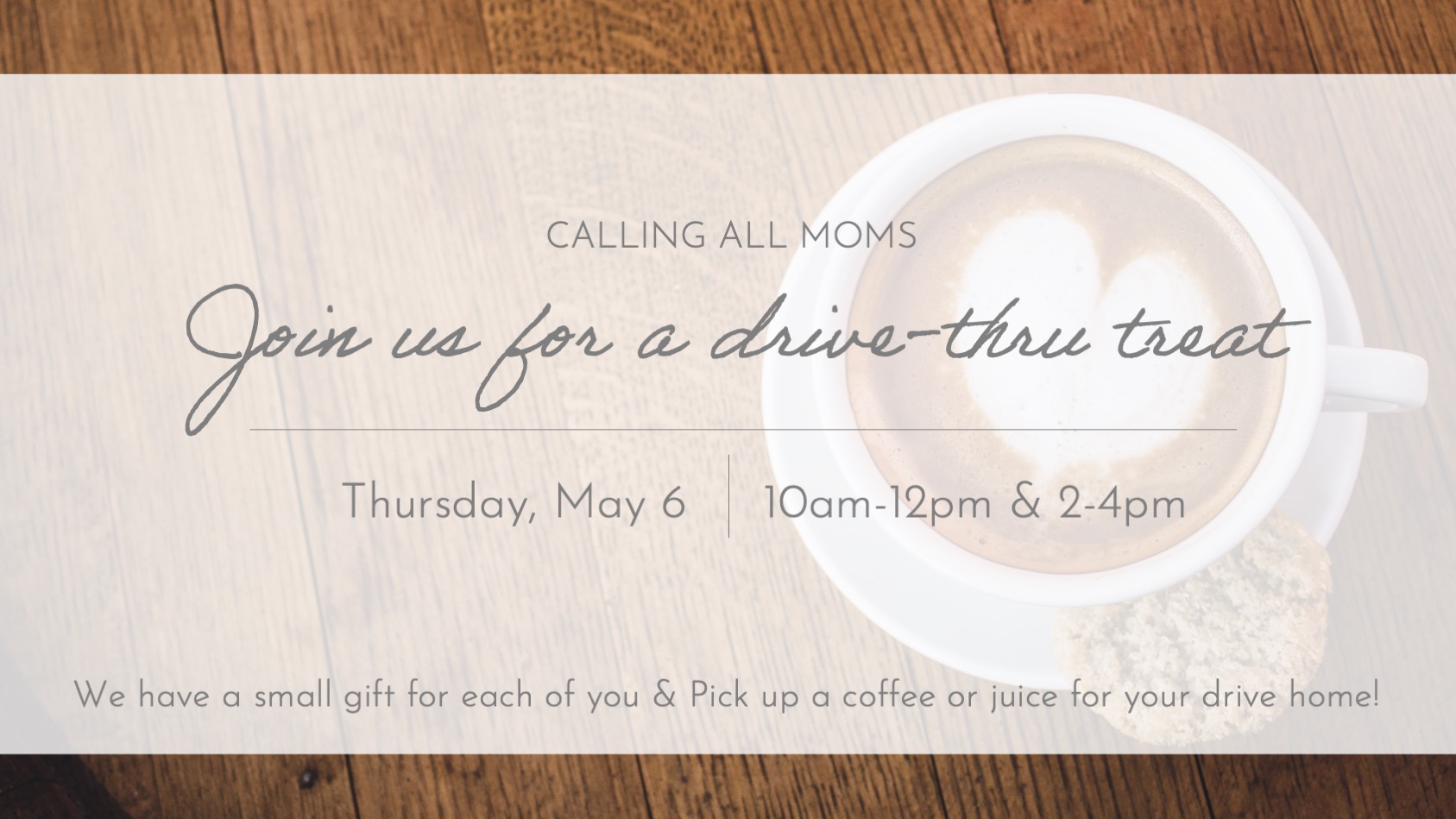 Mother's Day Drive-Thru, May 6
Thursday, May 6 | Come between 10am-12pm or 2-4pm 
Calling all moms: Join us for a drive-thru treat!
Moms (current, soon-to-be, or anticipating moms), we appreciate you! On behalf of your church family, we pause to recognize that God is specifically, intentionally placed you where you are and with the hearts He's entrusted to you.
We have a small gift for each of you & pick up a coffee or juice for your drive home at the same time.
(Kids receive a small something too. Stay & play on the church playground if you like!)
Just follow the church driveway up to the top entrance and the staff will be ready for you, under the portico.
Stay for as little or as long as you like.
Hoping you can find a few minutes amidst your usual Thursday and join us so we can love on you!