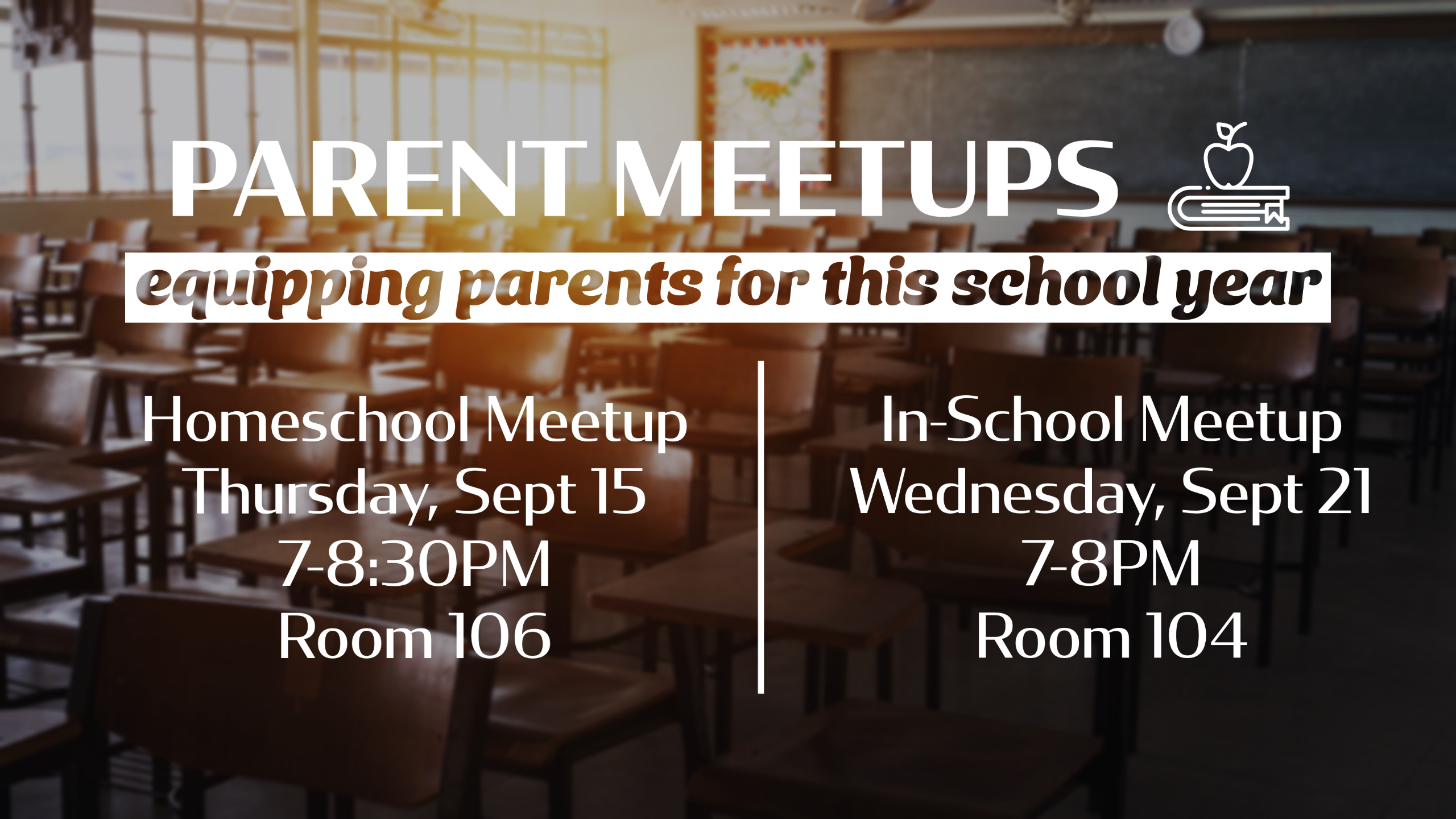 Parent Meetups – September 15 & 21
Parents, heading into this school year several parents are taking initiative to host "meetup" groups at BRBC. The goal is to provide a place for you to have face time with other parents in similar circumstances, learn from one another, and simply make connections — if this is a help to you!
Parents of homeschooled kids
, come on out this month on
Thursday/September 15 from 7:00-8:30pm in Room 106.
Parents with kids in school, come on out on Wednesday/September 21 from 7:00-8:00pm in Room 104.