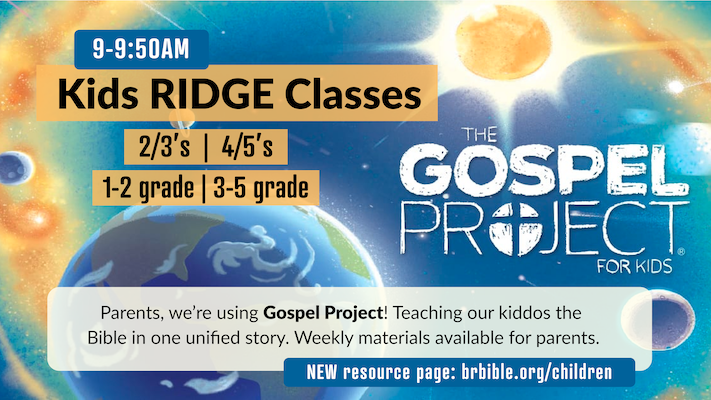 RIDGE Kids classes
A safe, fun time of childcare with a rotation of BRBC teachers and helpers.
This class is going thru a rotation of ALL the main Bible stories, plus a fun play and singing time! Our amazing BRBC member Jodi Benedict will continue as your 4&5 year olds teacher.
Our amazing BRBC member Nellie Elliot, with helpers, will teach your children.
Learning the foundations of Christianity, how to develop their faith and understanding of the Bible and who God is, and what being a Christian really means. Our amazing BRBC members Matt & Kelly Armes have a heart for kids and teaching and modeling God's truth to them.
Has the fall session already started? No need to sign up, come on Sunday regardless.