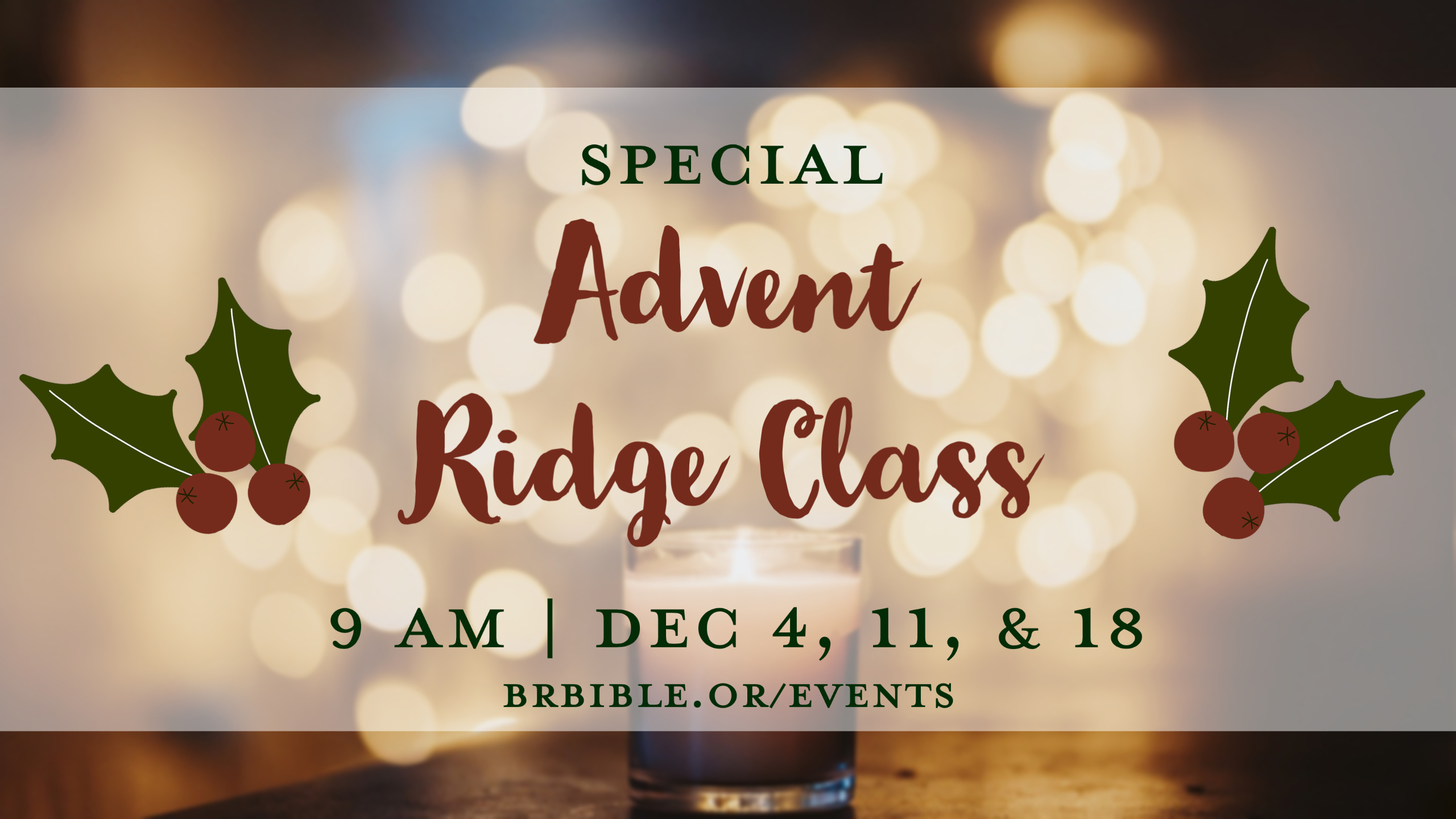 Special Advent RIDGE Class
Just like last year, we'll meet family-style with all ages together:
Dec 4, Dec 11, Dec 18.
The Advent class will feature interactive activities and is a great way to get facetime with BRBCers you may not know, from other ages and stages of life. We'll conclude the class on Dec 25 with a special devotional-style, simple Sunday service for those who wish to attend church.
Signup HERE by 11/30 so we can have the right number of tables available, thank you!