Summer Baptism Under the Tent – June 12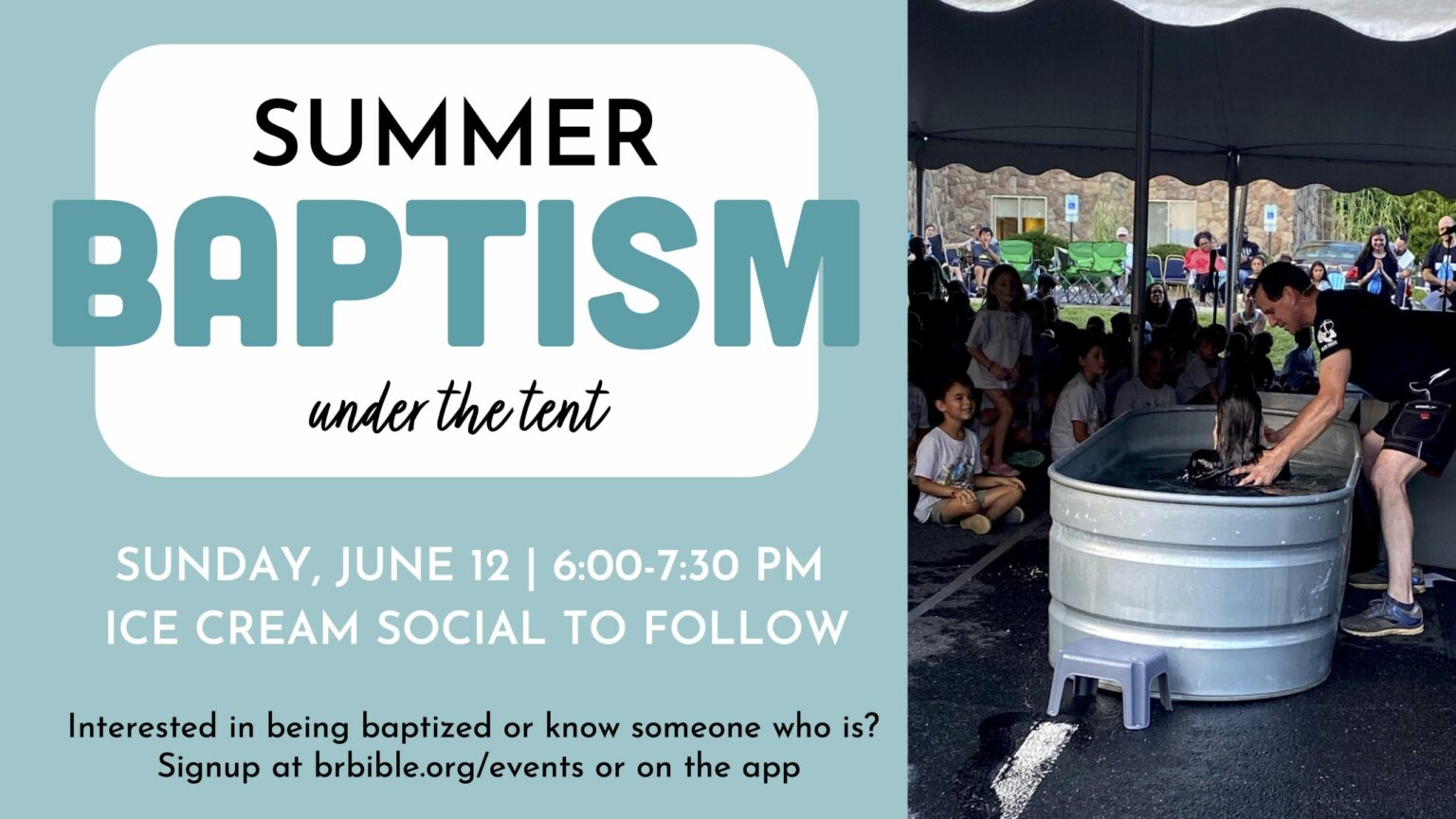 Summer baptism under the tent!
Sunday, June 12 | 6:00-7:30pm 
Our summer baptism is on Sunday evening, June 12 from 6:00-7:30pm. We'll be out under the tent celebrating baptisms and worshiping together, to be followed by an ice cream social! Do you or someone you know want to be baptized? Please signup here, or email Brittany () if you would like to speak with a pastor. Deadline to signup for baptism is 6/5. Parents, we have a terrific workbook for kids to understand the meaning of baptism; pick one up from Regina Gossage this Sunday and complete by 6/5 if your child wants to participate.