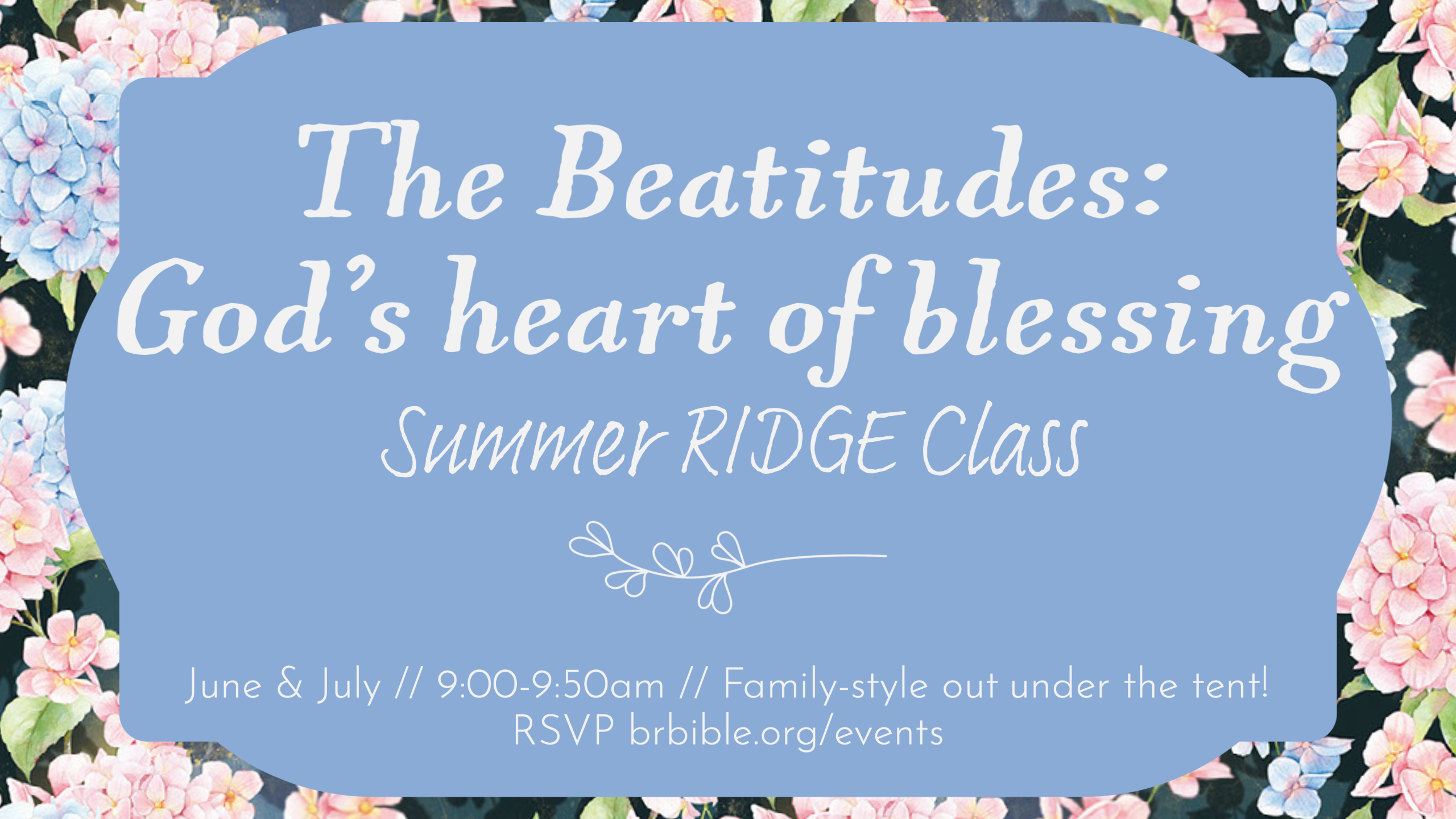 Summer RIDGE Class
The Beatitudes: God's heart of blessing    
Summer RIDGE class
June & July | 9:00-9:50am
Family-style out under the tent
Please RSVP so we have supplies for you!
What is it? Church family devotions on Sunday morning during the RIDGE class hour (9:00-9:50). The whole family, with or without kids, young and old, singles, empty-nesters, are invited to participate in this shared devotion time. The structure of the time will be oriented towards the kids, but all these truths are for all ages so we invite you to come with child-like faith. What a blessing it is to be a part of this intergenerational learning and interaction. This is a church family. We are also encouraging different families in the church to get involved in leading. 
We hope as a result of this time, that we 1) See more of God's heart in the beatitudes; and 2) See these kinds of intergenerational family devotions happening back home.