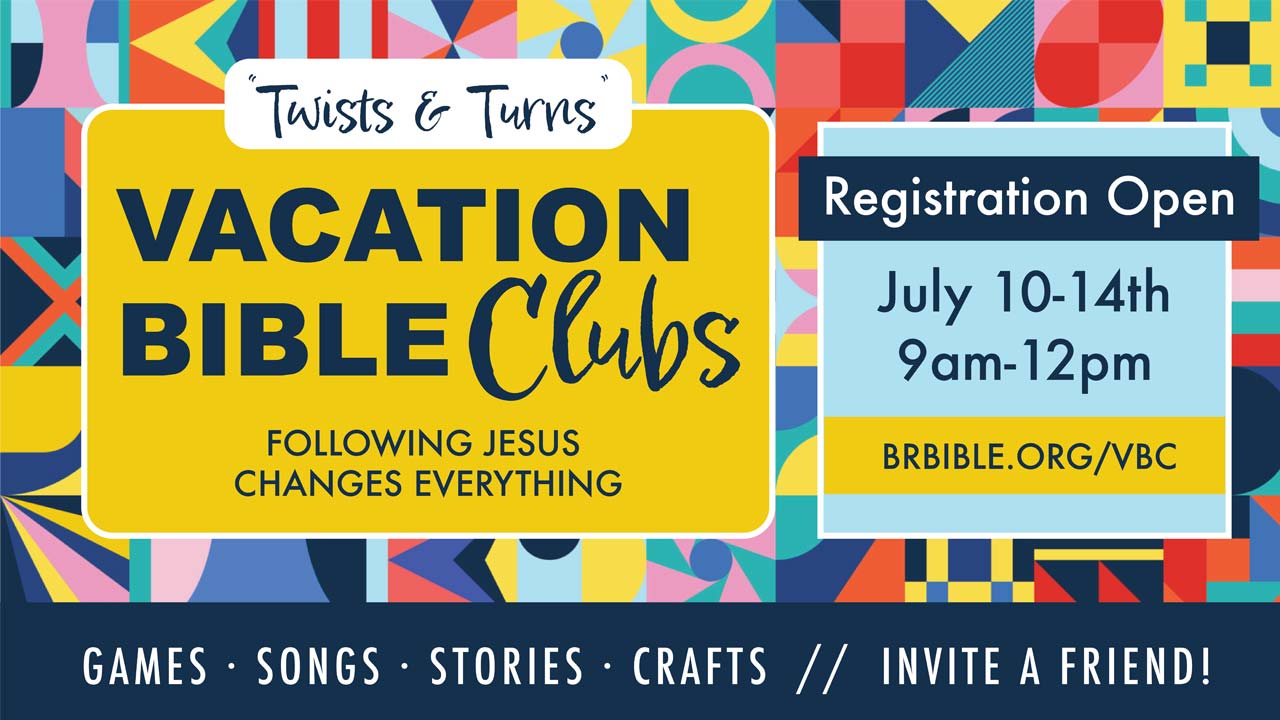 Vacation Bible Clubs
Click HERE to register your 5-11 year old for a Vacation Bible Club! 
Parents, we are very excited to have a great time with your children this summer! Please click the link above to register. Spots are available on a first come, first serve basis. Please note: Your registration will not be considered complete until you receive a confirmation email after submitting your registration. Please check your email for the confirmation. That is your "ticket" for the child/ren you have registered. 
Clubs are from 9:00am-12:00pm, hosted in the backyards of five different homes of BRBC members. 

Locations are listed on the registration form. (For privacy, the specific address will be emailed to you following registration). 

A minimum of 10 club leaders will be present at each club to provide a safe, fun environment. All leaders are screened and adults undergo a background check. 

Clubbers will enjoy a dynamic, fun-filled morning as they cycle through craft, games, Bible lesson, and snack "stations." Each morning will start and end with songs and skits.  
Want to volunteer? Click HERE.

VBC 2023: Following Jesus changes everything!