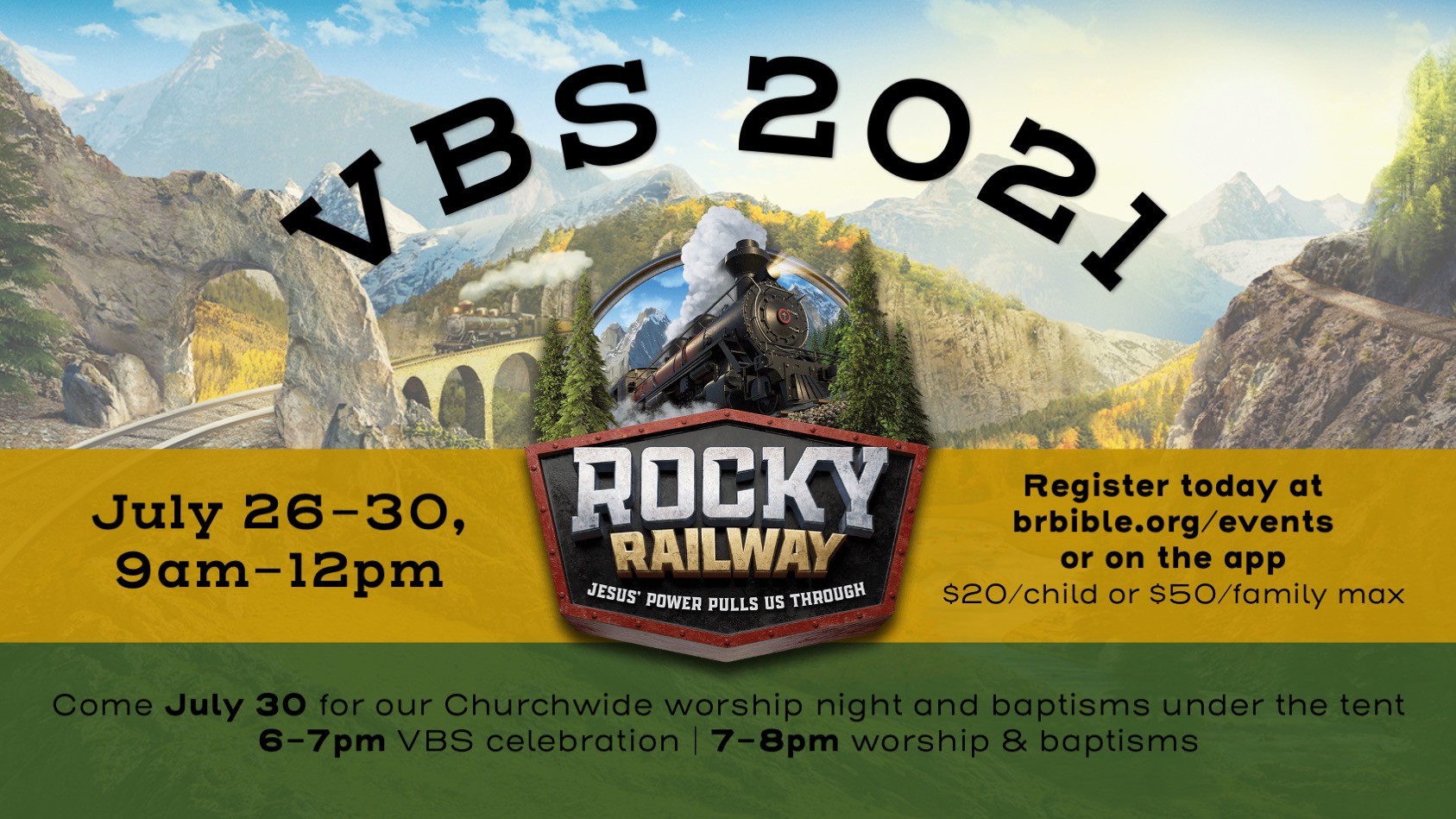 VBS 2021
This summer, Blue Ridge Bible Church is hosting Rocky Railroad: the weeklong experience that will teach kids about God's goodness and everlasting faithfulness! Sign up your kids ages 5-11 so they can participate in this five day long summer day-camp from July 26-30.
Vacation Bible School 2021
July 26-30, 9am-12pm
Come July 30 for our Churchwide worship night and baptisms under the tent
6-7pm VBS celebration | 7-8pm worship & baptisms
Register HERE or on the church app
(Cost is covered this year by a generous donor, but you must register.)
Pickup tshirts any Sunday in July
Special for 2021:
> Thank you to those who sponsored!
Will you sponsor a kid for VBS?–All sponsorships funded.
> Invite a child and we'll cover their cost!
Ask Regina or Brittany for a certificate with a voucher code – email
If you are a parent, an adult, or teen and can volunteer as a VBS leader, please click here to let us know!