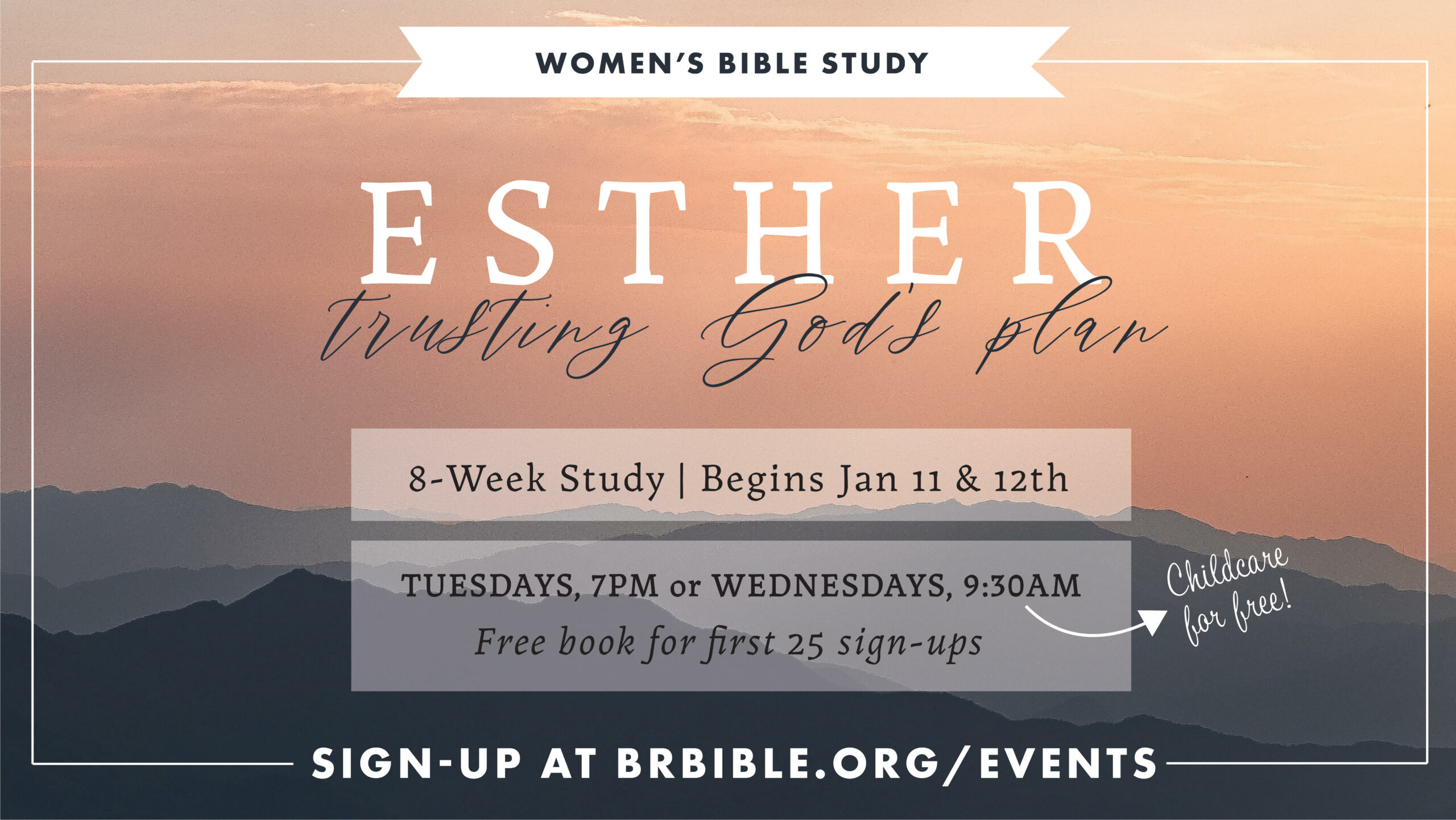 Women's Bible Study
To our wonderful BRBC ladies,
Come enjoy time together with your church sisters as we meet for the 2022 Winter Bible study of the Book of Esther. We will use "Esther: Trusting God's Plan" by Nancy DeMoss Wolgemuth. She describes the study as:
"The Old Testament book of Esther makes no reference to God, but the entire story bears the unmistakable imprint of His ways. Your faith will be strengthened as you see how God intervened to deliver His people from annihilation. God still masterfully orchestrates and weaves together every detail of our lives and this universe in jaw-dropping ways. Nothing and no one can thwart His plan! In this six-week study, explore the subject of God's providence, walking verse by verse through the book of Esther."
The study will include Scripture memory, daily study, and group discussion questions. Once again the Women's Ministry Committee is offering free books to the first 25 who pick up one in the church office. (Or you may order your own book HERE.) We begin the week of January 10, for six sessions, and offer the following choices:
CHOICE #1 – Tuesday evenings at 7:00 p.m (location TBD). No childcare.
CHOICE #2 – Wednesday mornings at the church at 9:30 a.m. Childcare provided.
CHOICE #3 – This is a self-organized option where you find a few friends to meet in person at a time that best fits the group.