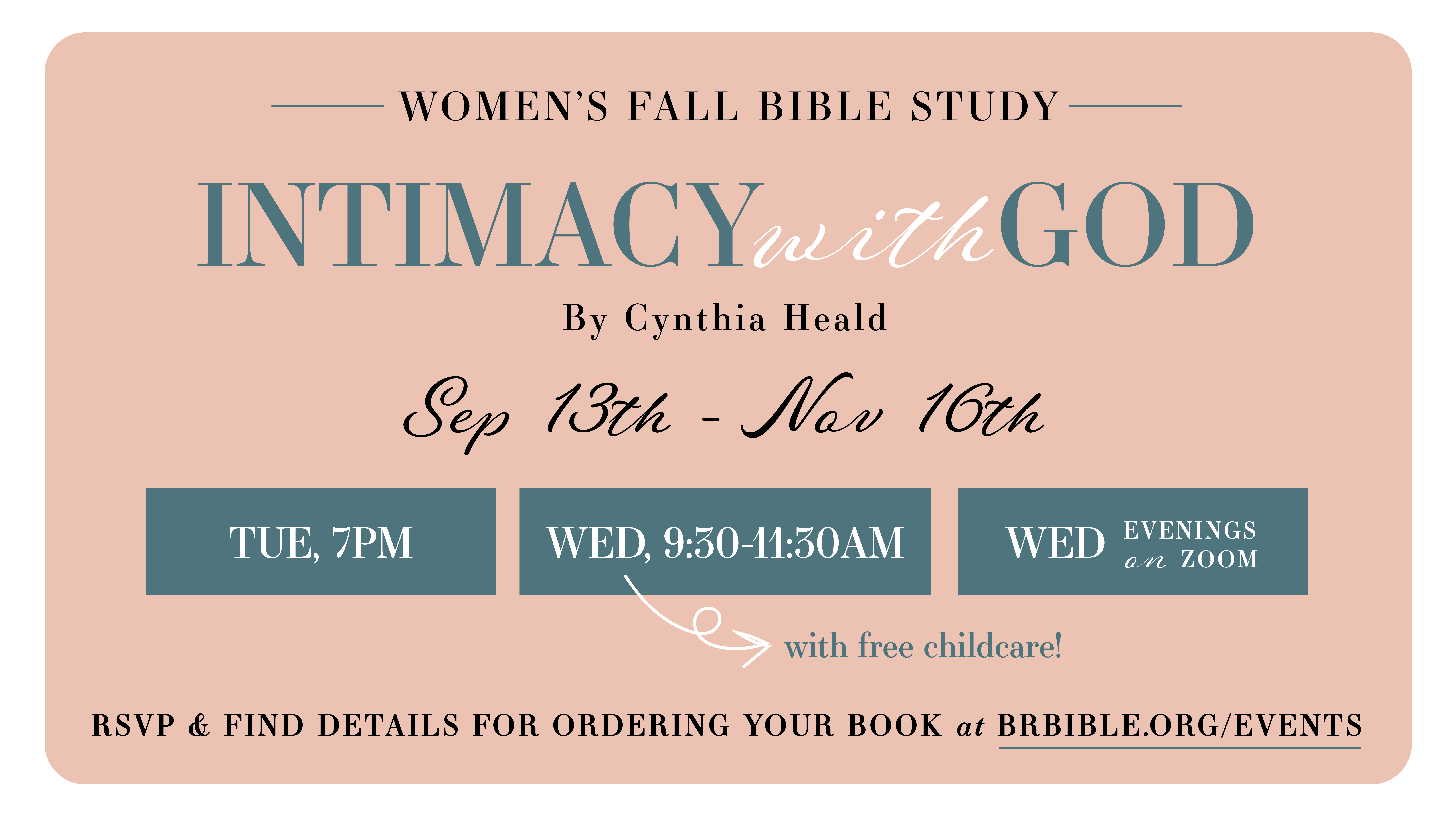 Women's Fall Bible Study
The Women's Ministry Committee invites you to join us for Bible study as the new fall season begins. The 2022-2023 theme for Women's Ministry is "Imitators of God" (Ephesians 5:1-2). Following that theme we begin with a book by Cynthia Heald called "Intimacy With God".
You can buy your book on Amazon here.
CHOICE #1 – Tuesday evenings at the church at 7:00 p.m. No childcare.
CHOICE #2 – Wednesday mornings at the church at 9:30 a.m. Childcare provided.
CHOICE #3 – Wednesday evenings on Zoom.
Register HERE