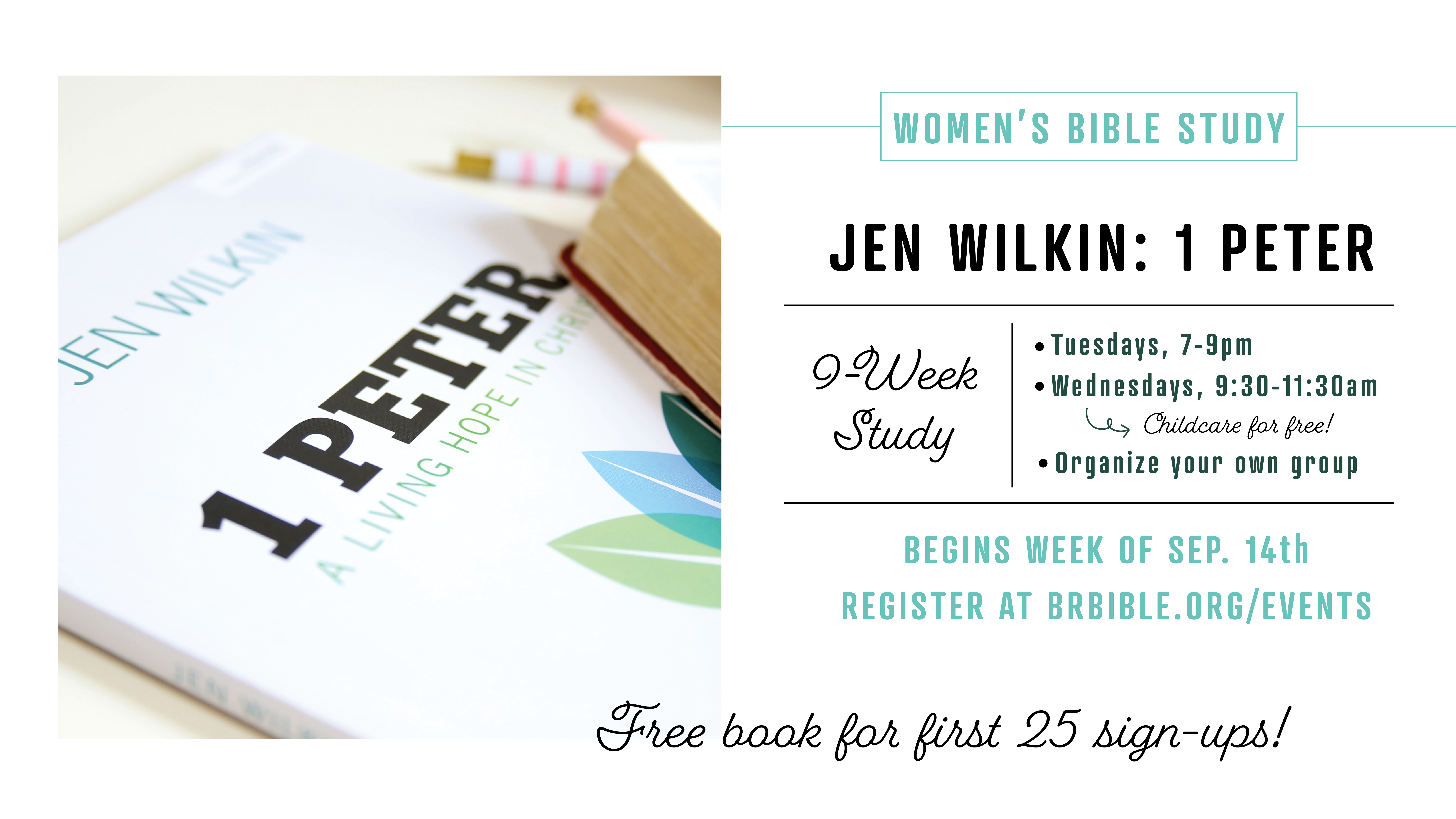 Women's Fall Bible Study
Register for Fall Bible study – click HERE!
Ladies, sign up by clicking here for the fall women's Bible study to kick off our year's theme of "Grounded in the Word". From the week beginning September 14 to week of November 16, we will study "I Peter: A Living Hope in Christ" by Jen Wilkin. We have used Jen's books before and have appreciated her focus on knowing God's Word and applying it to our lives so that we are grounded no matter what life brings.
About I Peter, she writes: "Our inheritance through Christ is imperishable, undefiled, and unfading. In 1 Peter, a man of faith and flaws and eyewitness to the life of Christ, challenges us to look beyond our current circumstances to a future inheritance. He shares his concerns on big picture issues for the early church, describes believers' true identity in Christ, and ultimately helps readers discover what it means to experience the Living Hope they have in Christ. Key themes of humility, submission, and identity in Christ guide the study of 1 Peter as participants are challenged to read the book in its entirety each week."
Come out of our currently shaky world to get grounded in God's Word together! Books are free to the first 25 women who register. No childcare is provided for the evening study.