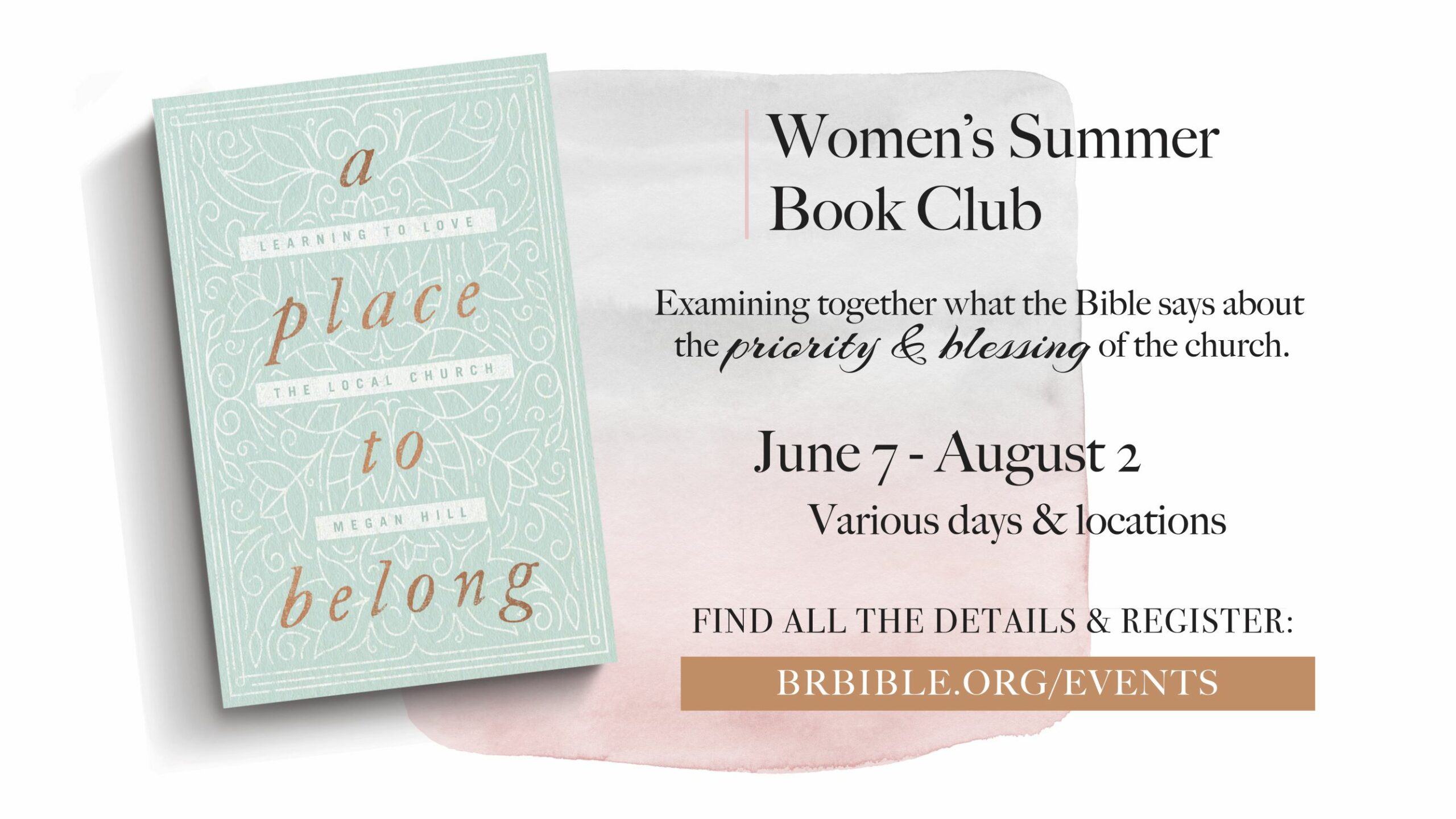 Women's Summer Book Club
Calling all Blue Ridge women to join us in a new way to fellowship and to learn together this summer. (Register HERE) We are having our first "Book Club", offered in various places on various dates to hopefully meet your varied schedules. The book we will use is "A Place to Belong" by Megan Hill. The Women's Ministry Committee chose this book for us to gain a renewed appreciation for Church, a place that certainly has had struggles through 2020-21. Here's a brief description of what we know will result in lively and thought-provoking discussions this summer:
"The church has more beauty—and more value—than we can see with physical eyes. Though our congregations are made up of ordinary people engaged in predictable practices, we are an outpost of heaven itself. The church is the people of God, the dwelling place of the Spirit, and the fullness of Christ. "A Place to Belong" invites us to experience the local church in light of the Bible's testimony. Considering nine biblical terms for the church—such as beloved, brothers and sisters, saints, and gospel partners—this book equips us to love and serve one another. Whether we are new Christians or mature believers, learning to love the local church can become one of our greatest privileges and highest joys. The church is where we belong."
Please make your choice for a summer evening (from 7:00 to 9:00 p.m.) from the weeks of June 7 to August 2 in the following locations:
Mondays with Karen Gill in Round Hill
Tuesdays with Chris McKenzie and Suzette Graves in Berryville
Wednesdays with Geni Hall in Purcellville
Thursdays with Debbie Stevenson in Purcellville
Register HERE and let us know you're coming!