Women's Wednesday Bible study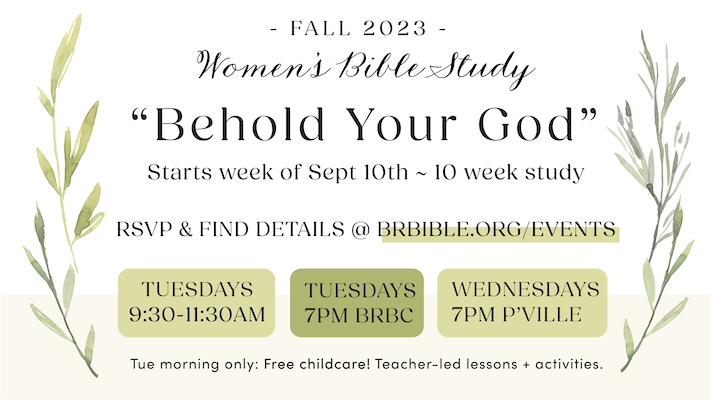 This study meets Wednesdays 7-9pm @ Geni Hall's home. 
September 13 – November 15
The Women's Ministry Committee invites you to kick off the new church launch of fall ministries by joining the fall Bible study. The 2023-2024 theme is "Knowing God," and we begin with "Behold Your God" by Myrna Alexander. Myrna emphasizes that what once was appropriate for only the seminary student or theologian is essential to the faith of all believers. "Behold Your God" is divided into 4-5 days of personal study each week with Scripture verses  and questions with space for answers at the end of each chapter. Each lesson focuses on a particular truth about the character of God, such as His Love, and that He is Supreme and Sovereign, Good, Omniscient and others. It helps readers understand what God is really like and encourages practical application of this knowledge to daily living. Your relationship with Your God will never be the same!