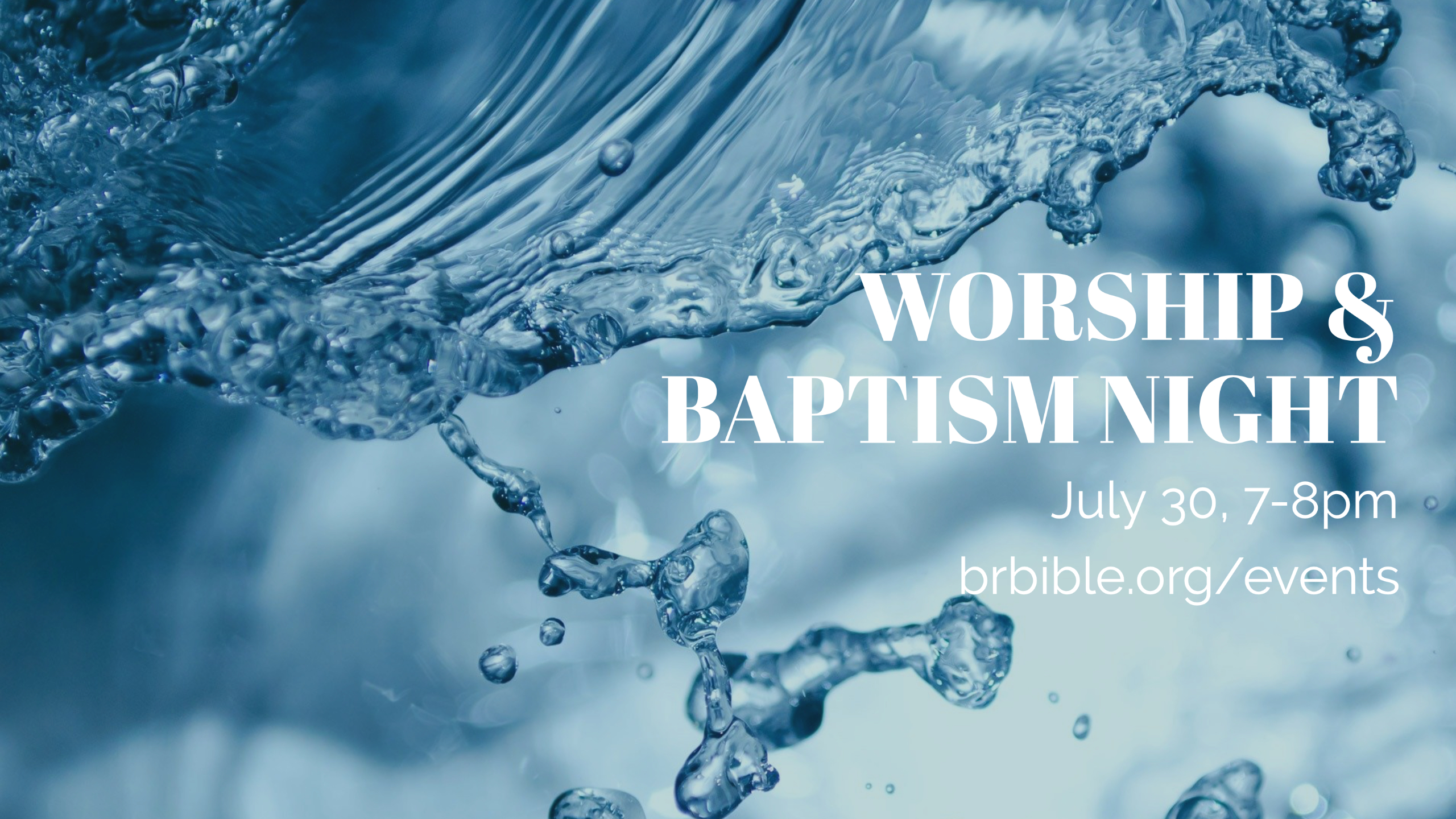 Worship & Baptism Night – July 30
Want to be baptized? Signup by 7/18 at brbible.org/baptism
6:00-7:00pm – Family fun time – Come for a simple hotdog dinner and enjoy the playground and games!
7:00-8:00pm – Worship night begins – baptisms will also be celebrated outside under the tent
Mark your calendars now to attend and enjoy this fun and worshipful end of summer celebration together!
This is our annual summer baptism, combined with a worship night this year! This also doubles as a special end-of-VBS celebration for all the families and kids involved in VBS.