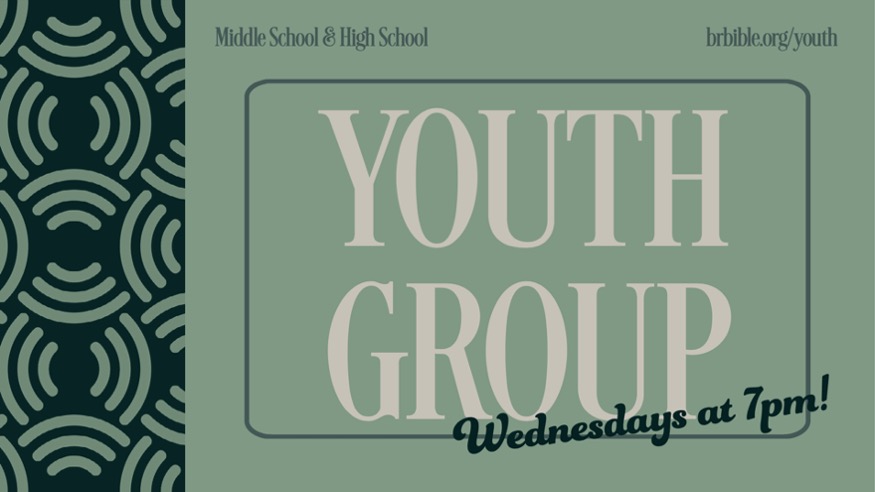 High School and Middle School youth, ages 11-18, are encouraged to join us in the lower level of the church for a time of emphasized fellowship through discussion, worship, and games, to build our youth not only as individual believers but also as a community of believers.
Growth happens in community – we want to see our youth spur one another on towards closeness with Christ!
For more info or if you have any questions, see brbible.org/youth or contact our Youth Pastor, David Parker, at .