Ghana Missions Trip 2022
August 2-12 
A Rich and Fruitful Partnership! 
Our church has partnered with churches and ministries leaders in Northern Ghana for close to 15 years!  Specifically – the Good News Bible Church and Strategic Community Ministries located in the upper east Nakani region of Ghana. 
These two organizations focus on evangelizing unreached people groups, planting churches and training pastors. Our church has sent seven teams and supported our partners financially all this time. The growth and blessing is mutual: the teams from the US learn and grow as much, if not more, from the Ghanaian churches. It's been over 5 years since we last sent a team! In 2020 we tried to send a team but that got bulldozed by covid. Now we can finally return!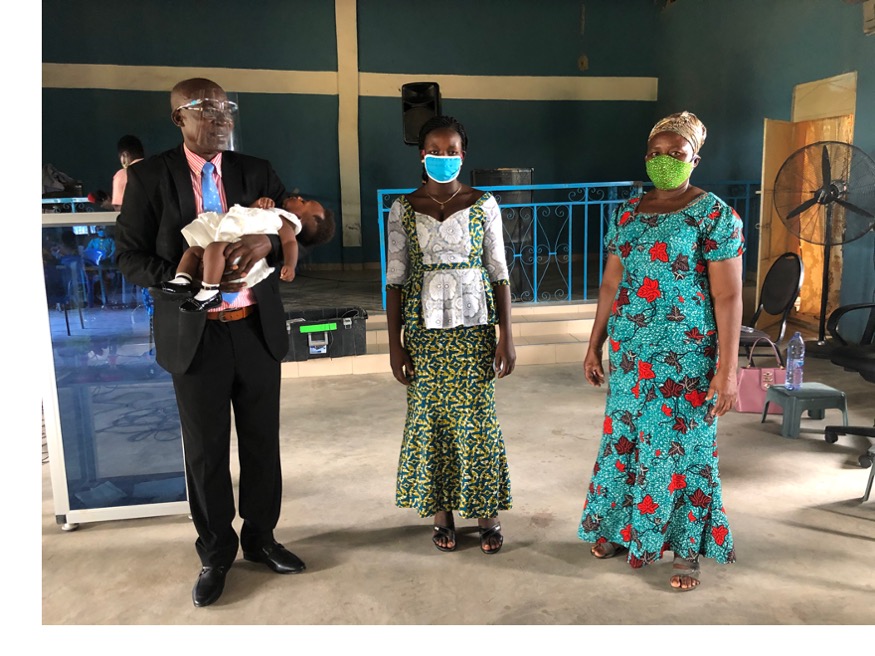 God's Faithfulness Despite Loss
In the middle of planning this trip, one of the key leaders in Ghana and our foremost contact, Stephen Aputara, passed away suddenly from heart failure this past February. This has been a devastating loss! Unsure of how to proceed at first, it has since become abundantly clear of the need and timing for a team to go and rekindle our gospel-centered partnership. Other Ghanain church leaders have stepped up, and expressed the need and desire for a team from Blue Ridge to come at this time! We cannot delay another year or two.
What will we be doing? 
1) Spreading gospel seeds: One of the top priorities of this partnership has always been evangelism. The school systems in Northern Ghana are different from here. Provided the local church leaders there have built a trust with school principals, schools will allow our team to come to morning assemblies and present the gospel to students. It is very unique for a school from that area to be visited by a westerner. So it provides an awesome platform to sow the gospel seeds to larger audiences. The local team there leverages this and is able to follow up for discipleship in the wake of those who respond by accepting Christ as their Savior. 
2) Deepening roots: There are only two seasons in Ghana – "Dry Season" and the "Rainy Season". It will be the Rainy Season during our time there and the Ghanaians want to leverage this time for our team to also share God's word and pray alongside other Ghanaian believers. We will be meeting in homes and churches, sharing encouragement from God's and testimony of His work! These are things that the Ghanains know well already, but there is a genuine deepening and bolstering that happens when we continue to remind one another of these truths – even from a different continent.

3) Open Hands: We are leaving some space to respond to needs and opportunities as they come. Things can be unpredictable, but God knows! This is humbling and reminds our team of our dependence on HIM. We have seen His hand even through the turbulent beginnings of the trip planning with the passing of Stephen and we will continue to trust Him to guide our team and to provide for what is needed!
Join us in the Joy of God's Work here! 
Pledge to Pray: Please email or text our team leader at so we can add you to our team email updates. We will send you updates so you can continually pray for God's power and work to be evident. 
Financial pledge: If you would like to support financially – we first require you to commit to pray! No dollar amount can do anything for the Kingdom without our King! 
Give online HERE (or go to the GIVE button in the app)

Give via check: Make checks payable to Blue Ridge Bible Church and in the memo put "Ghana STM" and my name. (STM stands for "Short Term Missions.") 

All donations given through BRBC are tax deductible!