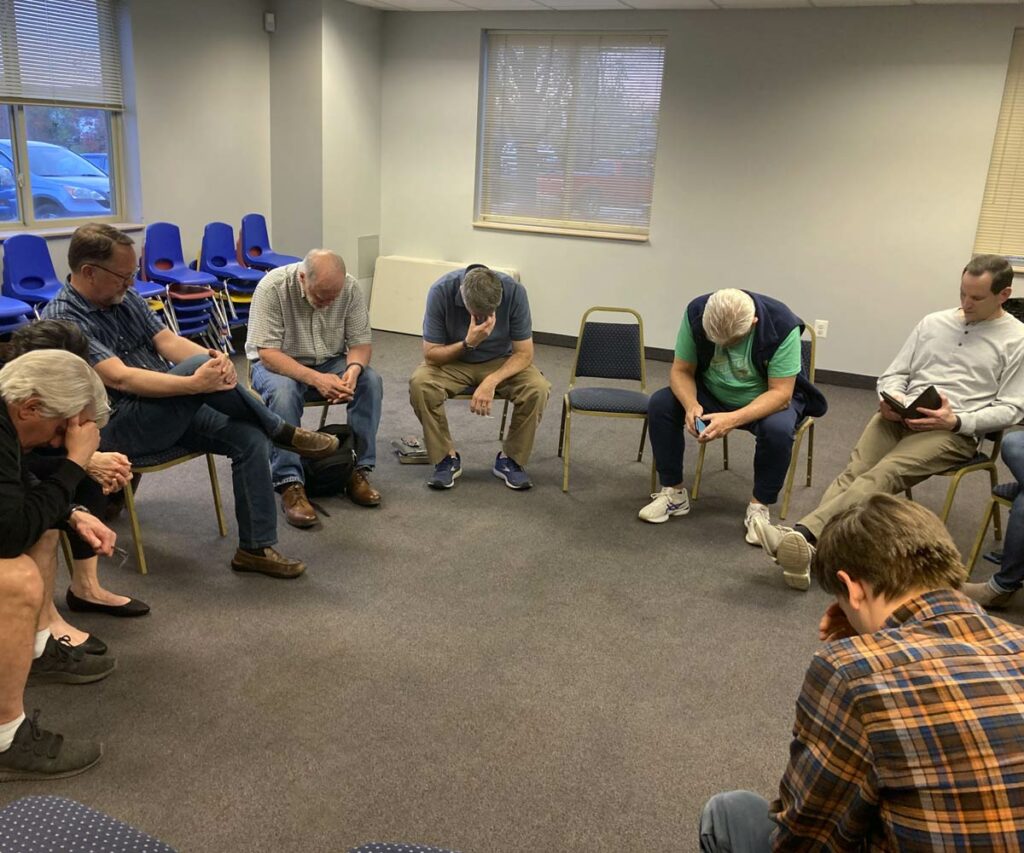 Recognizing our church's desperate need for God to guide, equip, and empower the church to accomplish its ministry aspirations.
We desire every life to be deeply rooted in prayer—both the individual lives of our people as they commune daily and intimately with the Father, and in the corporate life of our body. We regularly pray for one another, for our community, for the church around the world, and for God's will to be done in each sphere of our lives as it is in heaven. We come together in regular prayer on Sunday mornings, in our Life Groups, and in our monthly prayer gathering.
The first Monday of every month, our elders and staff gather with members to pray together corporately. Come and go as your time allows and be encouraged by prayer with other believers.
Our church leaders would be honored to join you in lifting a need or praise to our heavenly Father.