---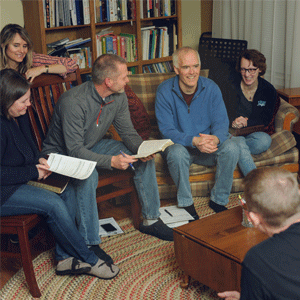 Close
LIFE GROUPS
10 WEEK SESSIONS
One of our church's core values is fellowship. We aspire to be a church characterized by vibrant, Christ-centered fellowship and gladly sharing our time, possessions, hearts, and lives with one another as the earliest Christians did (Acts 2:42-45). We desire to set aside pretension, pride, and self-sufficiency and become transparent, humble, and mutually dependent upon one another, caring for and loving each other as members of one family (Rom. 12:10-13).
This doesn't happen without effort. Close community requires an investment of time, energy, and yes — even vulnerability.
It's okay if you can't make it to your group every week. But don't let that stop from joining. Go ahead and choose a group close to home and begin to grow in and with that community of believers.
10-week sessions run fall, winter, and spring.
LOCATIONS & TIMES
BRBC: Sundays @ 12:30*
PURCELLVILLE: Sundays @ 4pm*
PURCELLVILLE: Tuesdays @ 7pm*
BERRYVILLE: Tuesdays @ 7pm*
BRBC: Wednesdays @ 7pm*
LOVETTSVILLE: Thursdays @ 7pm*
PHILOMONT: Thursdays @ 7pm
PURCELLVILLE: Fridays @ 7pm
*Childcare provided
Contact the Office for more information.