2019 Women's Retreat
We are thrilled that you are interested in our 2019 Women's Retreat. Each year a committee of women work diligently to plan a wonderful time of fellowship, bible teaching and fun for the women of Blue Ridge Bible Church. Getting time away to dive deeper into the word of God is so important and such a precious gift. We are looking forward to another beautiful time away and hope that you will be able to join us.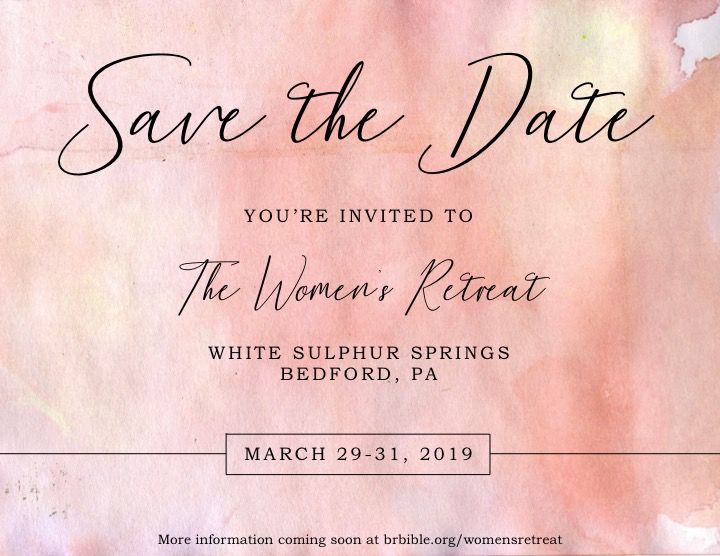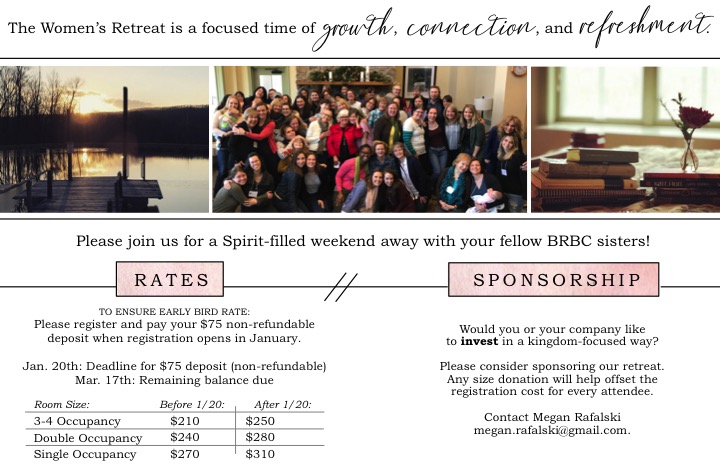 On January 13th and 20th you will be able to register and pay a $75 deposit to secure your spot and the Early Bird rate. The remaining balance will be due March 17th, 2019.
Regular registration will open on March 3rd and 10th. All payments are due by Sunday March 17th, 2019.
** Please note that there is a teen rate being offered this year. Early Bird is $180 and the Regular Registration is $200.