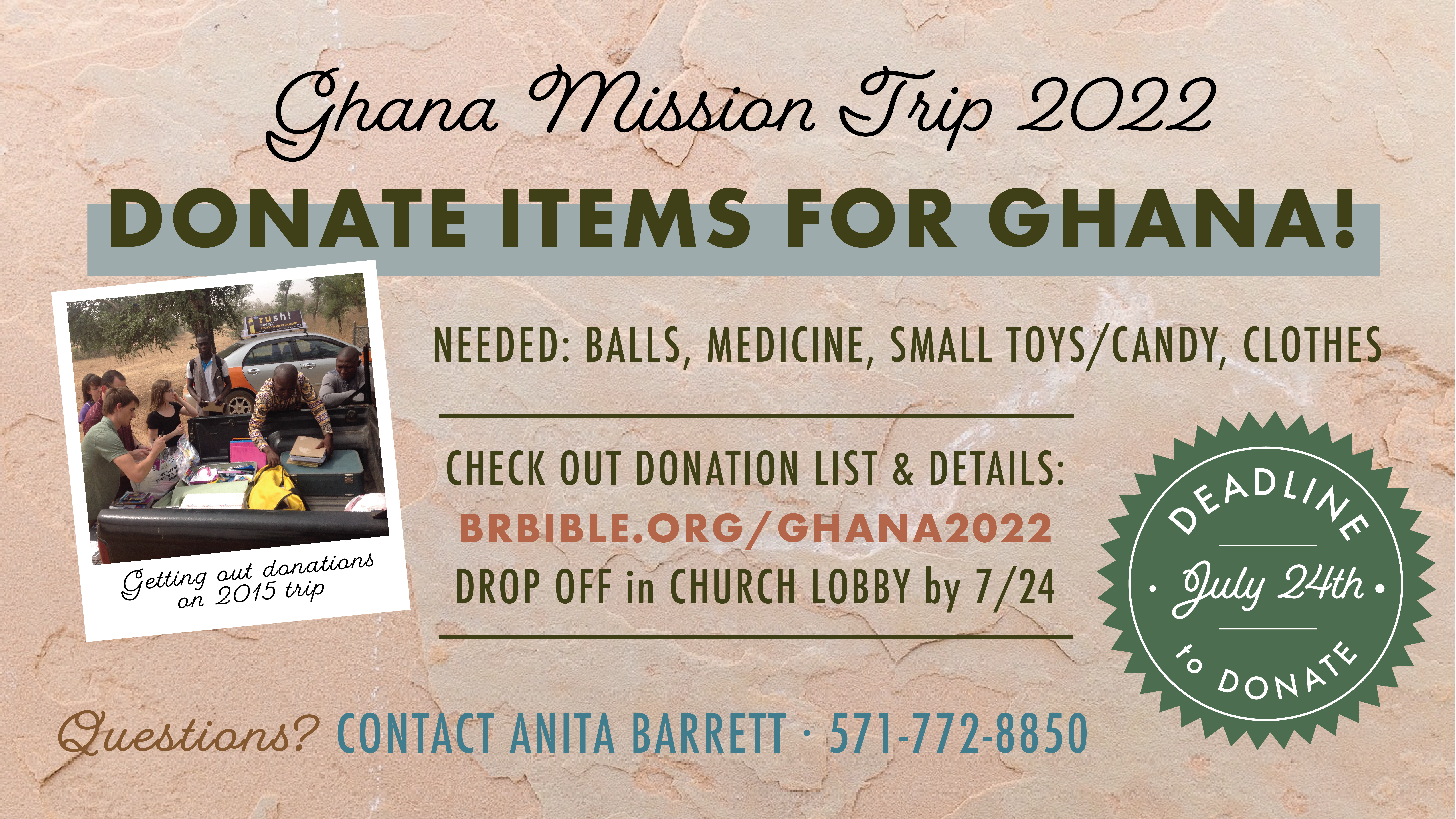 Help the Ghana team take gifts & supplies
1. Balls (soccer balls, kick balls) for children/youth with pumps
**Important: They must be deflated in order for us to transport. Here is an example of what you could purchase.
2. Medicine: Ibuprofen, Tylenol, anti-diarrheals, aspirin, decongestants, cough medicines, children's cough syrup,
Note from Ghanaian pastors: Since we are in the rainy season people easily contract malaria, fever, general body pains, diarrhea, skin diseases etc.
3. Hard candies (nothing that will melt)
4. Small toys
Think of what you would pack in an Operation Christmas Child shoebox, examples here
5. Sunglasses – especially polarized ones
6. Phones, Computers, Ipads, Kindles – new or working used ones!
7. Clothes – New or gently used tshirts, shorts, underclothes, pajamas for all ages, children and adults
8. Food assistance — make an extra financial donation to make this possible
(be sure to note "Ghana STM" in online giving or on check memo)
Note from Ghanaian pastors: August is a difficult month for many families including some pastors. Many families find it extremely difficult to put food on their table. I know you can't transport foodstuffs from the US, but assistance could be given to the leaders to be able to provide food for their families.
Read more about the upcoming Ghana Missions Trip HERE