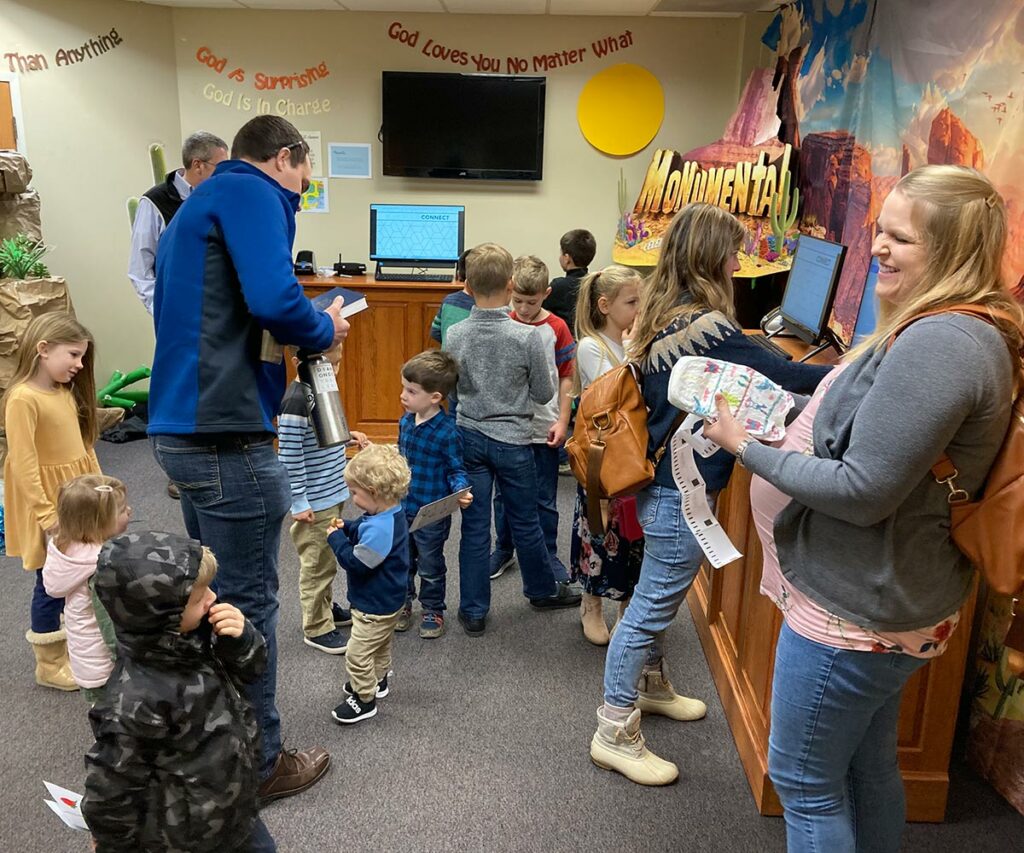 We believe that parents are the primary disciplers of their children.
Our Children's Ministry at BRBC aims to provide an environment of safety, love, and respect where each child learns about the love of God and the importance of Scripture; where each parent feels respected, loved, and that their child is loved and well cared for; with volunteers who feel valued and supported as a part of a ministry team that is serving our young families. Join us with your children on Sunday!
RIDGE Kids Classes Sundays at 9:00 a.m.
Each age range has a dedicated class and teachers devoted to coming alongside parents to help form our children's understanding of the Bible. Upon arrival, please check your children in at the Kids Check-in station. Classes run from September to May, 9:00  to 9:50 a.m.
RIDGE Kids
Sundays at 10:15 a.m.
Children's classes are available during the Sunday morning worship service: Ages 0-3 years for the entirety of the service. Ages 4-8 depart the service after the singing portion. We've designed our services to be family friendly and children are welcome in services.
Awana reaches kids ages 3-18 through energetic game activities, Bible-based teaching experiences, and small group time with friends. It challenges children to grow in their faith by memorizing scripture and understanding how God's Word applies to their lives.
Upcoming Children's Events
Questions about Children's Ministry?
Let us know if you have any questions about the Blue Ridge Bible Children's Ministry, or if you are interested in serving in this ministry.