[column_full]
Use this page to search our database of sermons and series. Click on the title to listen to the sermon. Sermons are also searchable in the search bar by topic and tags.
[/column_full]
[column_half]
Current Sermon Series:
MATTHEW
Find current sermons HERE.
[/column_half]
[column_half]
Most Recent:
DID YOU HEAR THE ONE ABOUT?
(full series below)
[/column_half]
[column_full]
Past Sermon Series:
[/column_full]
[column_half]
JOSHUA
Jack Gill
Joshua 1:1-2: A New Leader
Joshua 1:1-9: A Commission And A Promise
Joshua 1:10-18: An Early Retirement
Joshua 2:1-24: When We Heard It
Joshua 3:1-17: The CROSSing
Joshua 4:1-24: The Memorial
Joshua 5:1-12: Changes
Joshua 5:13-6:27: For, Against, Or With Us
Joshua 7:1-26: Achan's Troubles
Joshua 8:1-35: Victory, Ebal, and Gerizim
Joshua 9: 1-27: Deception
Joshua 11-12: Mission Accomplished*
Joshua 13: Laying Hold
Joshua 14-19: Claiming The Inheritance
Joshua 20: A Refuge From Wrath
Joshua 21: Scattered For A Purpose
Joshua 22: A Misunderstanding
Joshua 23-24: Shechem: A Place of Renewal
[/column_half]
[column_half]
PROVERBS
Jack Gill
Proverbs 1:1-7: How To Live Well
Proverbs 1:8-9: The Competing Cries Between Wisdom and Folly
Proverbs 1:10-19: When It's Time to Say No
Proverbs 2: Living Well With Intentionality
Proverbs 3:1-12: The Wisdom of Leaning Upon God
Proverbs 3:13-35: Trust-Part II
Proverbs 4:1-9: "He Taught Me": Helping Others Live Well
Proverbs 4:10-19: Two Pathways
Proverbs 4:20-27: Living "Well"
Proverbs 5:1-14: Adultery: Living Hell
Proverbs 5:15-23: A Fountain of Marital Love
[/column_half]
[column_half]
DISCIPLESHIP OF THE HEART
Jack Gill
Week 1: Love Without Hypocrisy
Week 2: The Love of God
Week 4: Loving Others
Week 5: Our Identity in Christ
Week 6: Completely Righteous Forever
Week 7: Spiritual Fruit
Week 8: True Humility
Week 9: Grace Life
Week 10: Walking By Faith
Week 11: Walking In Purity
Week 12: Staying On Target
Week 13: Spiritual Responses of A Disciplined Heart
Week 14: Spiritual Gifts
Week 15: Serving Your Family
Week 16: A Heart for Others
Week 17: God's Heart for the Lost
Week 18: Sharing Your Faith in Testimony
Week 19: Suffering For Christ
Week 20: Discipling Others
[/column_half]
[column_half]
JUDE
Jack Gill
Contend for the Faith
JUDE & the JUD(g)e
Rebellion's Influence
The Peril of the Ungodly
The Skin of Contending
[/column_half]
[column_half]
HEBREWS
Jack Gill
Our Charge: Endure!
Our Fixation: Jesus
Our Legitimacy: Discipline
Our Response: Advance
Our Refuge: Zion
Our Exhortation: Gratitude
Our Character: Pure
Our Reminder: Remain
Our Sacrifice: Service
Our Benediction: Grace
[/column_half]
[column_half]
LIVING SUCCESSFULLY
Tim Murphy
Living Successfully by Loving Our Families
Living Successfully by Loving Our Work
Living Successfully By Practicing Purity
[/column_half]
[column_half]
ECCLESIASTES
Jack Gill
The Universal Question
When Pleasure Brings Pain
What Hath God Wrought?
God Has a Plan? Are You Sure?
When Impulsive Become Repulsive
Money & Meaning
Considering Adversaries
Wisdom For Living In A Fallen World
Survival Training For a Fallen World
Carpe Diem
Are We Living or Aging?
The Conclusion of the Matter
[/column_half]
[column_half]
TYPES OF PSALMS
Jack Gill
The Wisdom of Psalm 1
A Cry in the Darkness
Finding Real Happiness
Psalm 11: Confidence
Can I come In?
Rescued By God
The Route of the Righteous Part 2: Reflections of an Old King
Smash and Bash
The Lord of the Storm
The Mentor
A Thank-You Letter
WHAT WE BELIEVE
Jack Gill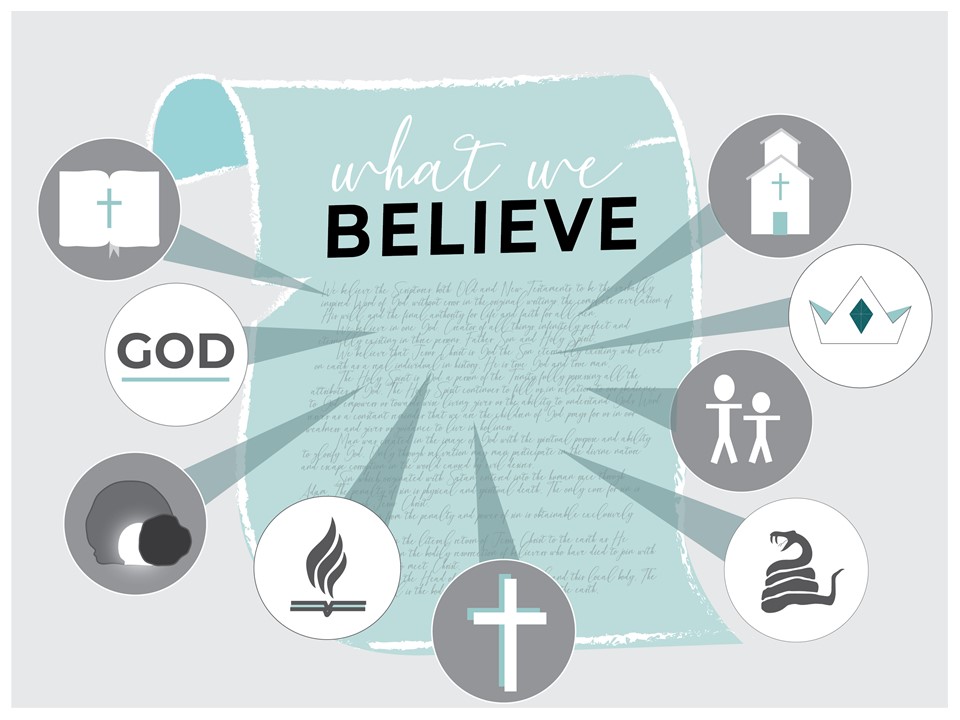 The Doctrine of the Bible: Part 1
The Doctrine of the Bible: Part 2
The Doctrine of God
The Doctrine of Jesus
The Holy Spirit: Part 1
The Holy Spirit: Part 2
The Doctrine of Sin
The Doctrine of Humanity
Salvation
The Church
The Doctrine of Eschatology
DID YOU HEAR THE ONE ABOUT?
(the parables of Jesus)
Jack Gill
The Investor's Lack of Trust Fund
A Rabbi, a Tax Collector and God all Walk Into a Temple
A Father, A Sow's Meal, and A Soured Heart?
The Debtor's Prison Inmate Who Lost His Release
The Sower, His Seed, and the Soils
The Judge Who Couldn't Get A Reprieve
The CEO in a Quest for VIP found DOA
The Man Who Couldn't Get a Good Night's Rest
The Whine of the Vineyard Workers
[/column_half]
[column_half]
ISAIAH
Jack Gill
Isaiah 1: Silver & Dross
Isaiah 2: Living Forward
Isaiah 3:1-4:1: Exchanging Holiness for Chaos
Isaiah 4:2-6: A Future Hope
Isaiah 5: A Song About A Vineyard
Isaiah 6: A Story About A Commissioning
Isaiah 7: An Invitation To Trust
Isaiah 8: When Fear Cometh Our Way
Isaiah 9:8-10:4: No Turning Back
Isaiah 10:5-34: God's Singular Plan
Isaiah 11
Isaiah 12: Song of the Redeemed
Isaiah 13-23: Broken Reeds, Leaking Cisterns 
Isaiah 24-25: Tribulation & Millennium
Isaiah 26: Isaiah's Millennial Hymn
Isaiah 36-37: A Story of Trust
Isaiah 38: From Lament to Thanksgiving
Isaiah 39: Trust During The Good Times
Isaiah 40: Incomparable God
Isaiah 40:27-31: A Remembrance to Renew
Isaiah 41: 1-20: Do Not Fear
Isaiah 41: 21-29: Exposing Falsehood
Isaiah 42: Restoration!
Isaiah 43:22-44:23: Revival
Isaiah 44:24-45:25: How Big is Your God?
Isaiah 46-47: The Futility of Idolatry
Isaiah 48: When God Isn't Making Sense
Isaiah 49:1-50:3: Humble Beginnings, Incredible Destiny
Isaiah 50:4-51:8: The Sacrificial Servant
Isaiah 51:9-52:12:A New Exodus
Isaiah 52:13-53-12: Easter 2020 – When Defeat was the Victorious Strategy
Isaiah 54: The God Who Grants Grace
Isaiah 55: The Invitation
Isaiah 56:9-57:21: Access to God
Isaiah 58: Substance Over Superficiality
Isaiah 59: Rescue of the Living Dead
Isaiah 60: The Future Glory
Isaiah 61: The Rule of the King
Isaiah 62: God's Coming Kingdom: The People
Isaiah 63: Wrath and Lovingkindness: The Conflicting Yet Complementary Attributes of God
Isaiah 63:15-64:12: Repentance
Isaiah 65: A Ricochet & A Hope
Isaiah 66: God's Grand Panoramic View
[/column_half]
[column_half]
HARK THE HERALD MATTHEW SINGS…JESUS IS THE MESSIAH-KING
(Christmas 2020)
Jack Gill
Jesus' Ancestors and Line Herald Him
The Angel Heralds Him
The Magi Herald Him
The Old Testament Heralds Him
John is the Forerunner to the King
[/column_half]