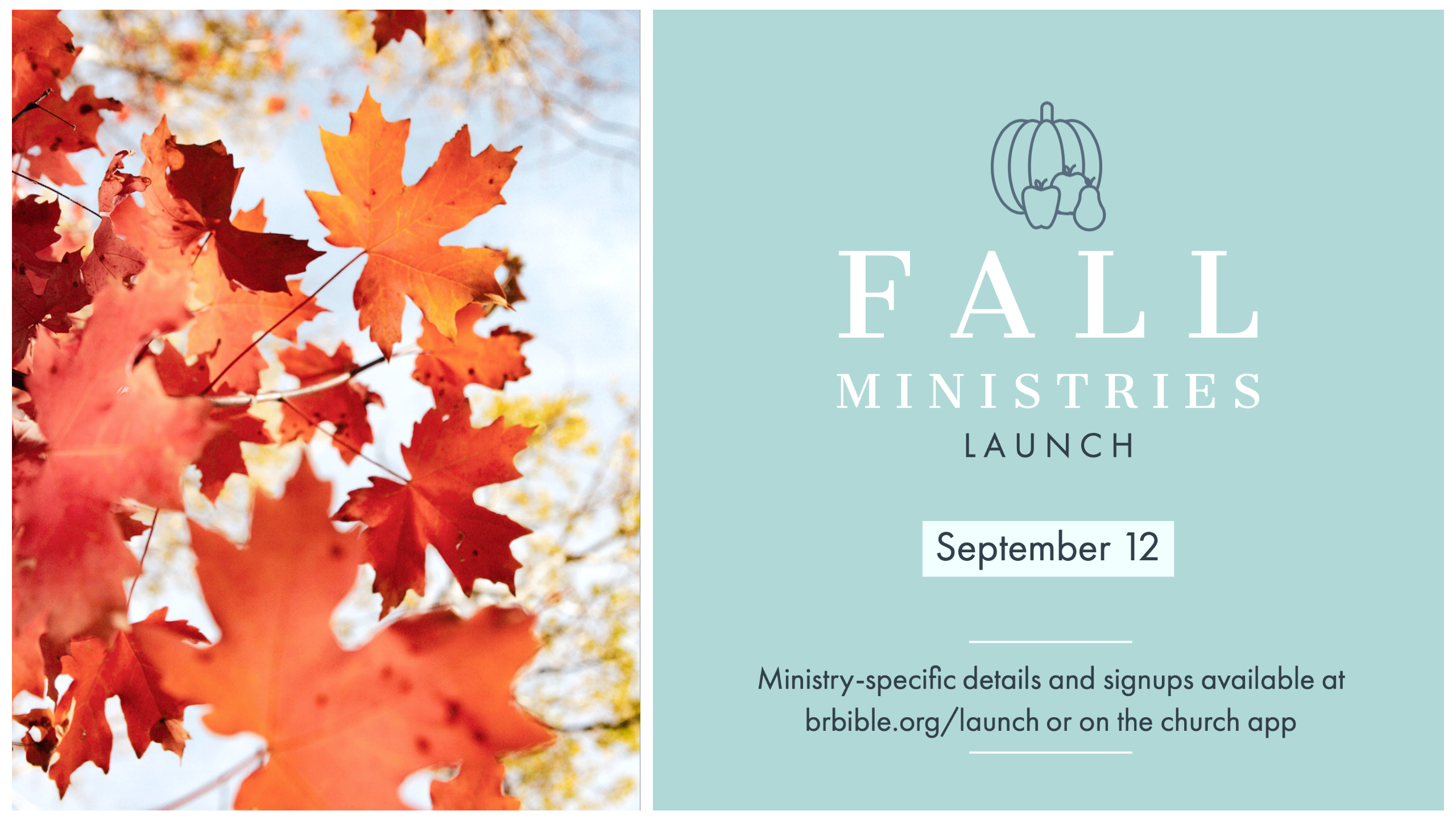 Fall Ministries Launch 2021
Scroll down for ALL ministries, start dates, details, and signups!
[column_half]
Sunday Mornings

9:00am RIDGE Classes |

Enroll here


Sep 12-Nov 14
How do you actually develop a Bible study method that allows you to grow closer to God daily? Or what about having a practical understanding of the "stage of truth" and how biblical theology relates to your everyday life? RIDGE classes from 9-9:50am are your go-to resource for Relevance, Instruction, Doctrine, Guidance, and Equipping for life.
To help us plan, enrollment is required. Enroll here starting Aug 5. (Parents, kids can attend kids classes only if a parent is attending an adult class). All the details are available at the enrollment link.
RIDGE Youth & RIDGE Kids classes offered at 9am too!
Join us on Sundays at 10:15am! Sunday mornings are when we gather as a church body and worship God through song, prayer, giving, teaching, and fellowship.
Sermon archives and podcast available here.
Here is the fall schedule for Sept 12-Nov 14:
9:00am (*if you enroll above): RIDGE classes for adults down to 4-year-olds; childcare for ages 3 down to 18mos. 10:15am: Worship service & kids ages 4-8 dismissed after singing. Ages 18 months up to 3 years for the entirety of the service.
* Parents, each Sunday when you arrive, please immediately check your children in at the Kids Check-in room downstairs.
[column_third]
9:00am:
18mos-3 years– # 110
4s & 5s – # 115
1st – 3rd – # 101
4th – 5th – # 103
6th –  8th – # 105
9th – 12th – 3rd floor
Adults – # 106
[/column_third]
[column_third]
10:15am:
18mos-3 years – # 110
4–8 years – # 106
Kids leave the service
after the singing; pickup in
the lower-level Room 106
Worship Service
[/column_third]
[column_full]
Questions? Contact Brittany Paist
[/column_full]
[/column_half]
[column_half]
Small Groups
We value the fellowship of believers, characterized by a vibrant, authentic Christ-centered fellowship, gladly sharing our time, possessions, hearts, and lives with one another. The Fall 2021 Life Group info is available here – including times, locations, and childcare options for this fall.
What is a Life Group? A Life Group is a place where you can BE KNOWN. Christian growth is a team sport, not a solitaire game. It begins by getting out of isolation.
Questions? Contact Bill Parker
Join in a Life Group with other young adults (18 years and older), meeting on Tuesday evenings.
Questions? Contact Stuart or Anna Vermaak 
Our middle school and high school youth group kicks back off in mid-September and meets weekly on Wednesdays, 7:00-9:00pm, for games, Bible study, and small group discussions. Parents, come to a parent orientation after church on September 5, 11:15am-12:00pm. Click here for special fall events.
Join Pastor David and come be a part!
Questions? Contact Pastor David Parker
[/column_half]
[column_half]
BRBC Ministries

LADIES' GATHERINGS | Sep 15
Bible study: Join with other ladies as we dig in to the Word to be strengthened and equipped studying 1 Peter this fall, as well as enjoying prayer and fellowship together each week. The fall study is meeting on Tuesday evenings, 7:00-9:00pm, or Wednesday mornings, 9:30-11:30am. Register here by 9/12 for Bible study this fall.
Revive 21 Virtual Conference: Save the date for this retreat at BRBC on October 8th (2-9PM) & 9th (9AM-5PM). Registration available soon, more details here.
MEN'S GATHERINGS

| Sep 18

Men's Breakfast & Study: Join with other men on Saturday mornings from 7:30-9:00am as we dig in to the Word, as well as enjoy breakfast together. This fall, we will study the book of Romans utilizing the theology techniques learned this summer. Questions? Contact Gil Paist.

Men's fall gathering: A fall men's day retreat is being planned for October 23. Check back soon for details and registration.
AWANA

| Sep 12, 4-5:30pm
Kids ages 3-15 can join in this weekly time of fun and Bible memorization on Sundays, 4-5:30pm. It's where kids hear the Gospel and learn the Bible in a dynamic setting, complete with mentors, games, theme nights and special events. To celebrate our 25th year of Awana at BRBC, all dues will be $25 per clubber and include books and uniforms. Register HERE until September 10.
Questions? Contact Earl or Geni Hall
The team members envision a church family where God is actively using us as His hands and feet to be actively involved in caring for those in our local community. We need additional BRBC members on the team! Sit in on a monthly meeting, second Mondays at 7pm on Zoom.
Questions? Contact Brittany Paist
AHG

 (on sabbatical)
AHG Troop 711 is on sabbatical for 2021-22. If you are a BRBC member interested in filling a leadership role, contact AHG Troop 711.
[/column_half]